Sorry Not Sorry If I Got a Chance
Things that I would do if I got a chance to do; but I would be sorry about it, in the end I wouldn't be sorry. #inmemoryofDaisy #fightingforCaspian&DC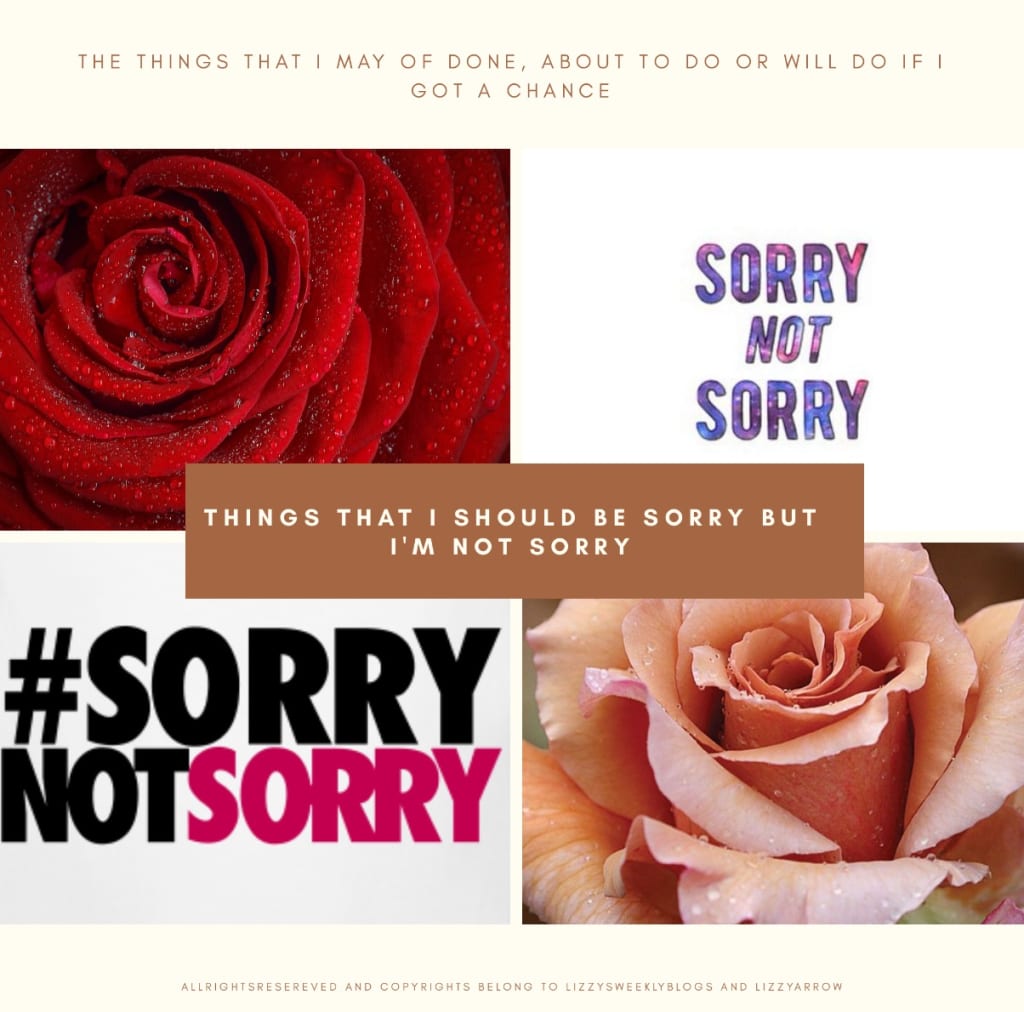 Created by Lizzy Arrow
Payback is going to be one horrible thing;
And you know what,
I'm the baddest of them all
The fact I'm now looking for revenge.
The best feeling is smashing your lens and cameras,
Yeah I know how much it must have hurt you,
Yet you don't know how much you hurt my two friends
Just taking photos whilst their mother was dying;
Never went and helped to save her life.
I can make you out a lot worse as it already is;
Now you're looking for redemption and look like a lost puppy,
The regret should have eaten you up over the past 20 years
Now payback is a bitch
You're saying I'm a savage
But I'm sorry that I'm going to have to do this,
But actually I'm not sorry for doing this.
Showing up like this I knew
that I would take it out on you
You know that I would too
Seriously I am not sorry
For punching your lights out
I'm not sorry
For sticking it up everywhere.
Leaving you there.
Yet you still have no remorse
No dignity
No nothing
You say you're sorry but you're not sorry
Sorry 20 years too late.
All of the Special Milestones she missed
Because of you.
Now you say you're sorry.
sad poetry
I'm a full time blogger...I love writing writing is my passion. I write different types of things even have my own website called lizzysweeklyblogs.
Www.lizzysweeklyblogs.com