Slaying Dragons
Let nothing stand in your way.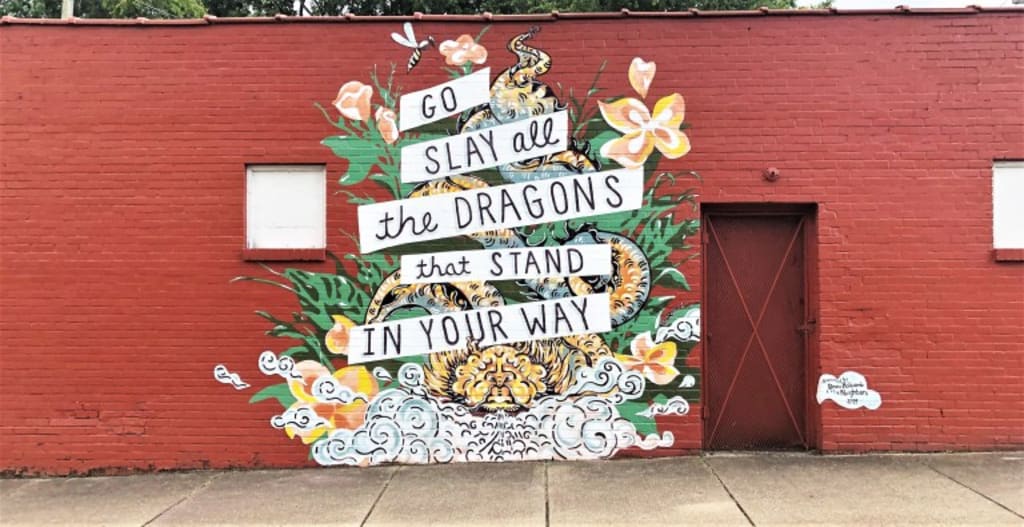 Writing on a wall that exudes the best of the world,
Challenging the status quo, breaking down the barriers.
Destroy, slay, beat and diminish those dragons in your life...
The dragon that rages within your darkest soul...
The dragon that wages against your destiny and goal.
Slay, destroy, beat and discourage those dragons that hold you back.
Keep your mentality set firm, burning like an arrow through the night.
Slice, mince, and keep in suspense the dragons that beg for your life.
Never entertain or give way to the dragons that would starve your soul...z
"Go slay the dragons!" is a cry from those who are now old.
"Go change this world!" Be something better for the future...is you.