Silver Wings
Her silver wings took her across baby blue skies and deep blue waters to see the world in all it's vivid color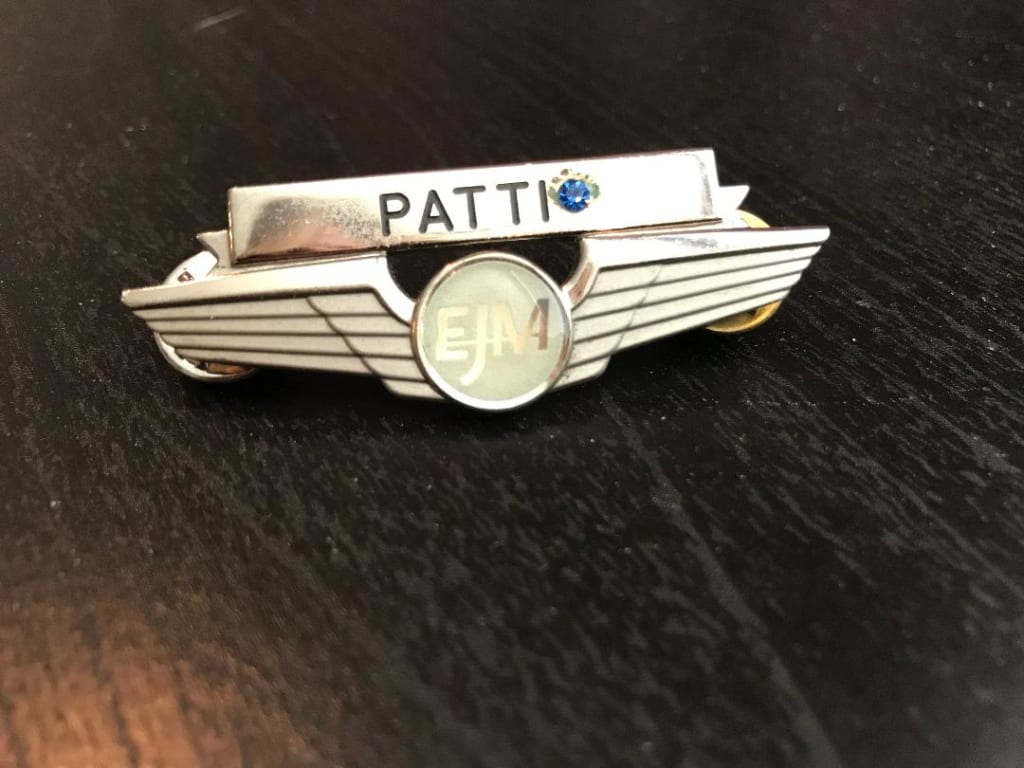 for 22 years I flew from one end of the world to the next with my wings as credentials
I sit on the shelf. And wait.
What is my destiny
Am I to be dropped in a box
With other memories of youth and beauty
The petals of an old carnation, postcards, and
Ticket stubs my only companions
Perhaps I will be handed to daughter, then to Granddaughter
Like photographs, china settings and linens
Until at last I am in the hands of one who never knew her
Never knew the glamor, the adventure of
The one who wore me so proudly upon her uniform
Perhaps I shall remain in darkness
Until I am discovered by a yard sale pirate
I have no use to anyone
Now my silver turns brown with age
A mirror in reverse as her brown hair turns to silver
For now, …I sit on the shelf. And wait.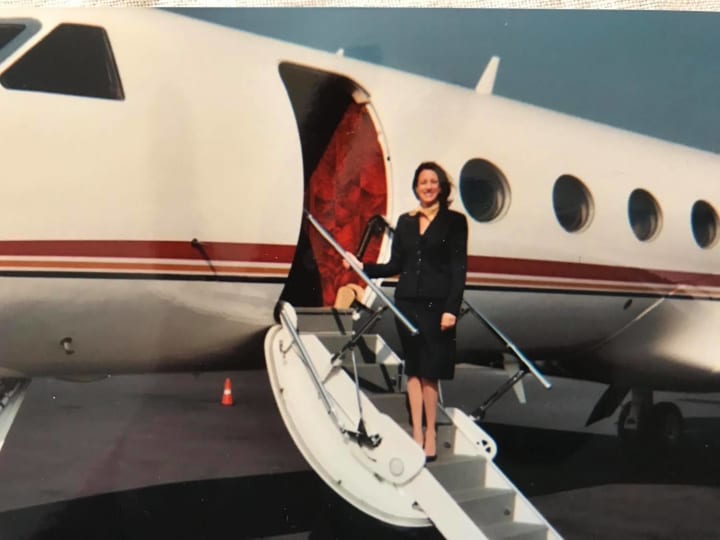 sad poetry
I am a retired Corporate Flight Attendant, pursuing a career in writing and commercial ad. I have 4 adult children, grandchildren, and live in California. I am one semester away from finsihing my college degree I started 45 years ago!
Receive stories by Patti Marrs Magill in

your feed