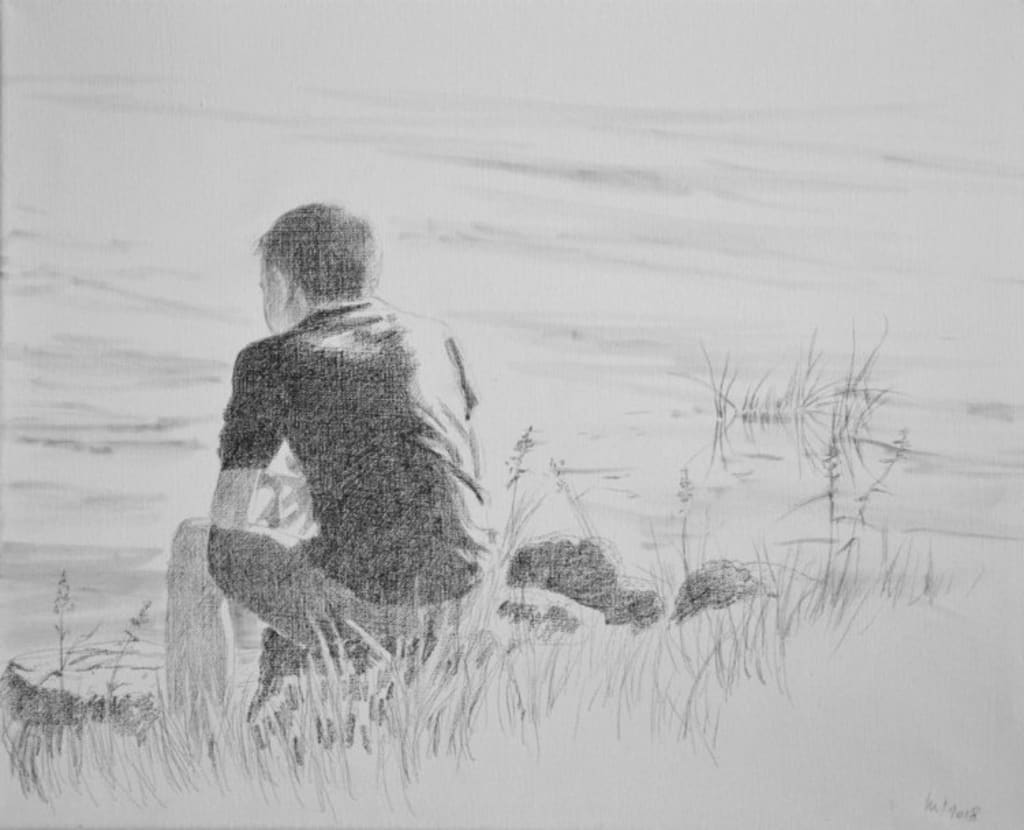 The darkness of the room surrounds me,
As I sit quietly,
Listening to the empty sounds of nothingness,
I look around the vastness of the void,
My eyes drinking in the blinding lack of color,
Such sweet, sweet solitude,
And yet,
I am not alone,
There is a presence of such magnitude.
An anxious calm takes over,
Releasing me from the carelessness,
Of an easy life,
Without any stress.
How interesting,
The human mind,
It craves work, a struggle,
And yet, we are blind,
To our need for all the pieces of life's puzzle,
Not realizing that a lack of strife,
Makes the human condition rife,
With pain and anger.
The solution,
It's so simple,
Yet we complicate it.
Oh how I crave to sit in silence,
With that calming anxious presence.
About the Creator
I love music, books, and poems. Poems are to express, stories to create, essays to expound, music to feel. This is a place for my writing to be shared, poem, essay, and short story alike. May you enjoy what this awkward writer has to share.
Reader insights
Be the first to share your insights about this piece.
Add your insights