Sidetracked
North Carolina Brewing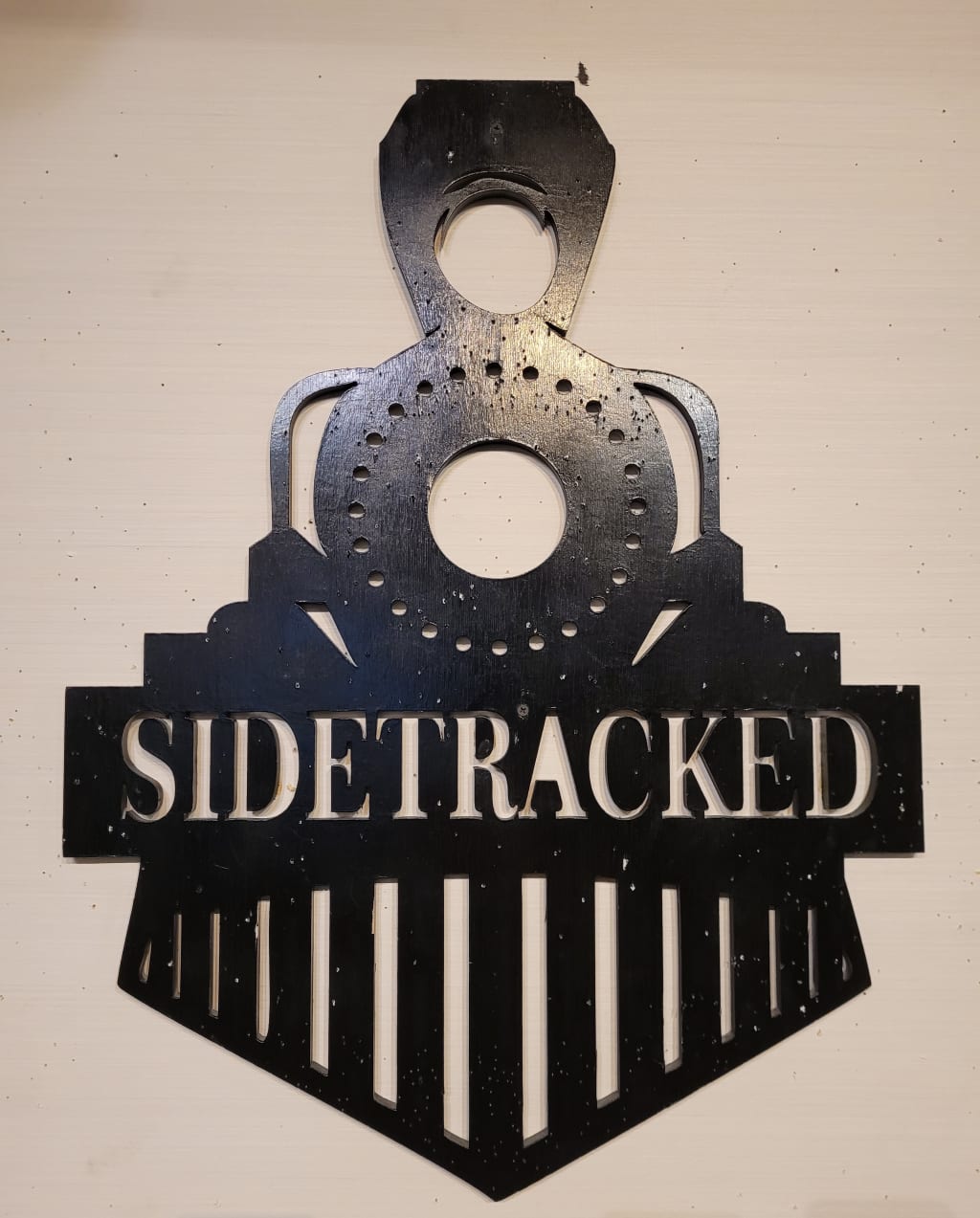 Down South Green Street where the road dips
Into the flowing traffic of Sterling
Like a tributary to a river run wrong
I have come sober
To take a seat at the long granite bar
Fresh streaked with the ringed remnant wash of
Finished drinks downed
Among strangers, some friends
Do I know you?
We've drank a time or two.
May I sit?
May I sit among gears forever stalled
By the test of time, all stop
Below strung domes of supplicant light
That draw us moth to flame
Where ribboned medals hang from a pipe
Twisting in the unseen current
Near railroad ties that once spiked
Connected lands upon lands
Now uprooted and plied
That they might tilt and pour forth
A golden flood, amber streams, dark waters
We drink and drink up
All they will bring us, crisp fruit, thick malt
Born in corner tanks, silos where
Time, patience, temperature
Turn earthen materials a wild liquid
Like the stories of old
Raised by the hands and imagination
Of a father, artist, maker of drink
We have come to sample your master brew
Through the murmur of deep conversation
And hazy pleasantries
Empty glasses clink as they are taken and cleaned
Final remains slush down the side faint as sea foam
Will you have another?
I've got to go, got to go...yes.
Pour on, let me sip of my favorite
And forget my day as I sit here
Once more
Sidetracked
inspirational
About the author
Author of "Drinking With Others: Poetry by the Pint" available at https://redhawkpublications.company.site/Drinking-With-Others-Poetry-by-the-Pint-p470423761 and for purchase on Amazon.
Instagram: kincaidjenkins103
Reader insights
Be the first to share your insights about this piece.
Add your insights