Sherri cat
The story about meeting one of the best cats ever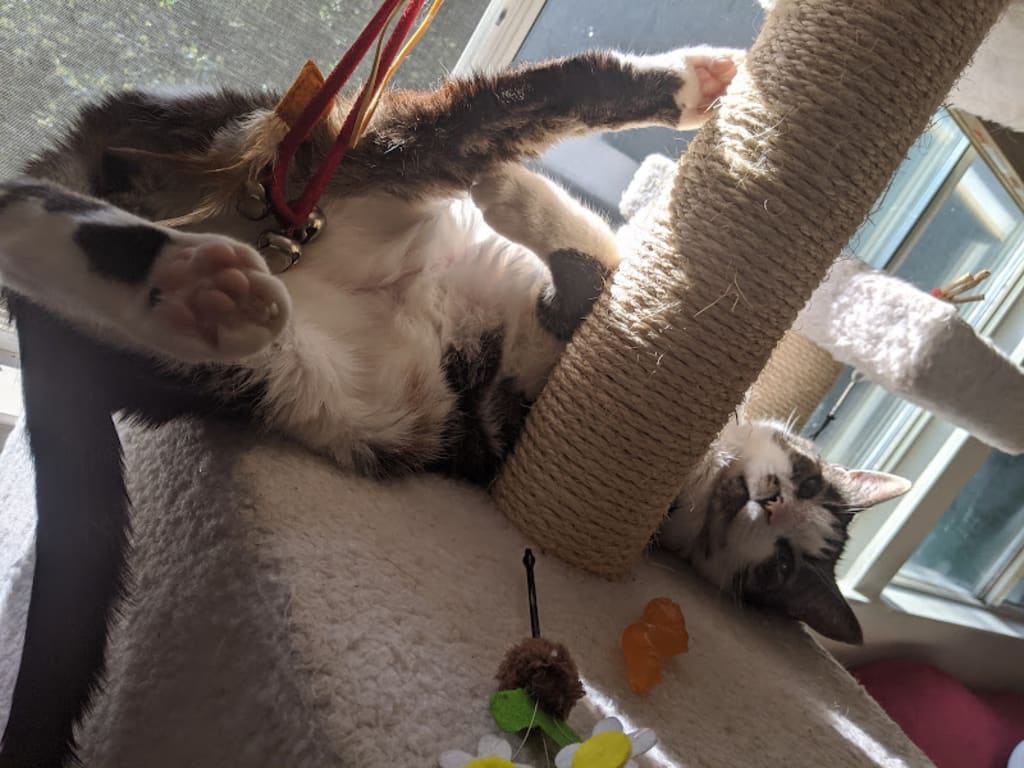 When I saw you wanting to break free, I knew you might be the one for me.
So many contenders for me to consider but after I met you in that small room,
It was clear that the answer to the question of who I should bring home was you.
Your curiosity made my heart smile as you plunged your face unexpectedly into my purse,
Your fuzzy little face was one of the cutest faces that I have ever seen to this day
Our short time together in that small room changed both of our lives forever.
You had been waiting there for months and my heart was ready to welcome a new friend
That first meeting was a beginning of many beautiful years with you by my side.
I will forever remember your sweet little face and your independent personality
My heart has an empty place since you left but my memories of you are strong.
All I have to do is let my heart take me back to that room, when you first met me, and I first met you.
Then I remember all the happy memories that I have stored inside of me, and I feel like you are with me again.
inspirational
About the author
Hello, there! I am a Blogger with a bucket list, big dreams and a love of writing. Some of my favorite things to write about include self care, blogging, and pets.
Reader insights
Be the first to share your insights about this piece.
Add your insights