Shadows of Childhood
Happy memories are rare. Their return to my mind...rarer.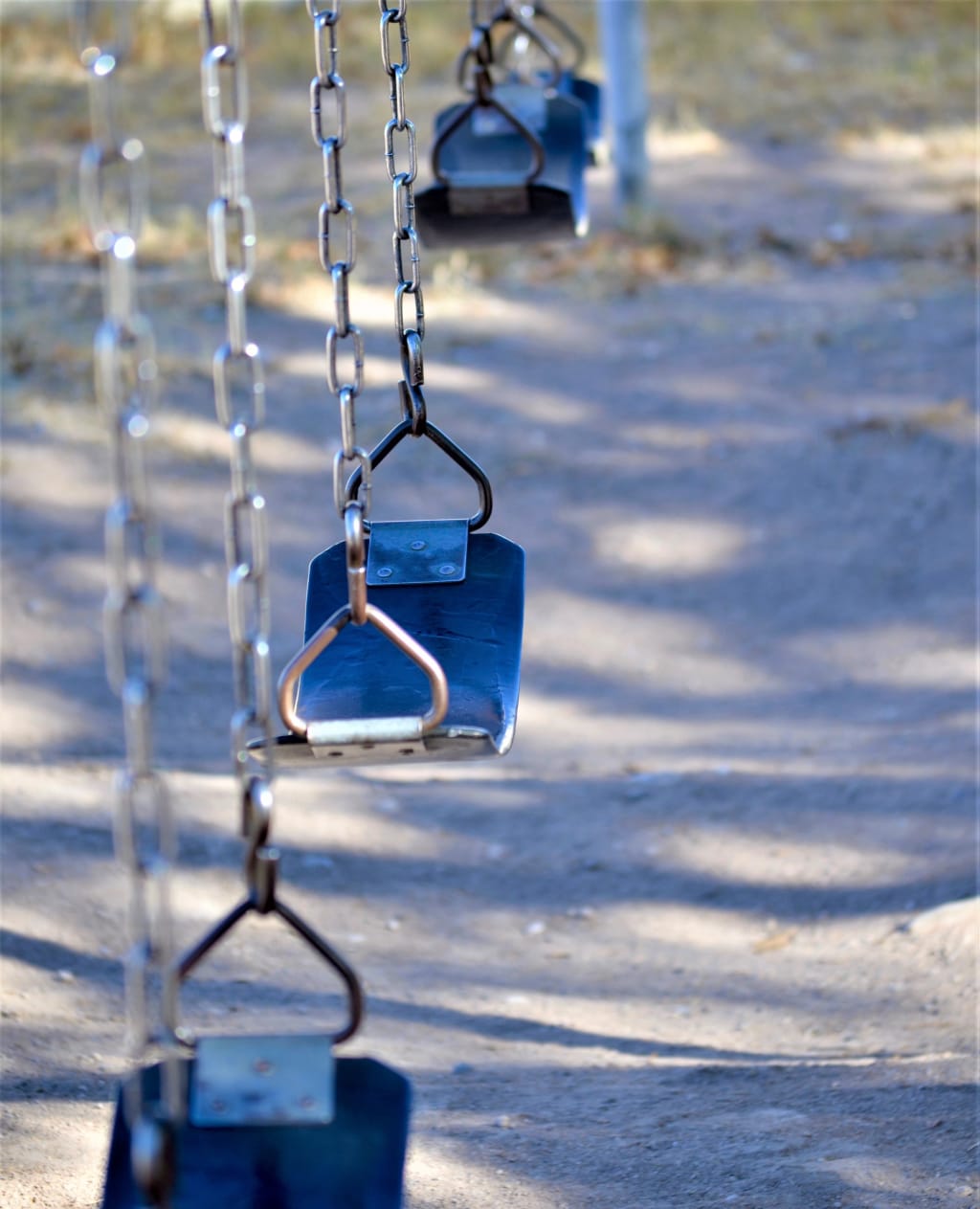 "Shadows of My Childhood" © Lena Folkert, 2010
Cover photo taken by author in Tuscon, AZ, USA. 2010. All rights reserved.
Shadows of Childhood
- A Series of Cinquain Poems -
. . .
Rusted,
Hanging loosely —
Still, it sways from the last
Child who sat upon its seat —
Calling.
.
It calls
To me softly.
Memories of my youth —
Legs swaying wildly, laughing.
Happy.
.
Happy?
I used to be.
I remember glimpses —
Once upon a time, long ago.
Shadows.
.
Shadows
Of childhood,
Calling softly to me.
These shadows of my childhood —
Rusted.
. . .
© Lena Folkert 2022, all rights reserved. . .
🖤🖤🖤
*** If you would like to join Vocal+ and receive more returns on each story and be able to enter more challenges, please click HERE and use my referral link, which will help me earn a little more toward treats for my fur babies.

Author's Note: Thank you for honoring me with a read. If you've enjoyed what you've read, please click on the 🖤 and explore my other work. All reads, likes, tips, and pledges feed my writer's soul and give me the fuel to keep sitting down at my computer to bleed out words.

Xx - Lena
About the Creator
Alaskan Grown Freelance Writer 🤍 Lover of Prose
Former Deckhand & Barista 🤍 Always a Pleaser & Eggshell-Walker
Lifelong Animal Lover & Whisperer 🤍 Ever the Student & Seeker
Traveler 🤍 Dreamer 🤍 Wanderer
Happily Lost 🤍 Luckily in Love
Reader insights
Nice work
Very well written. Keep up the good work!
Top insight
Heartfelt and relatable

The story invoked strong personal emotions
Add your insights