SEPTEMBER 11th, 2001.
By: Jonathan Hinternish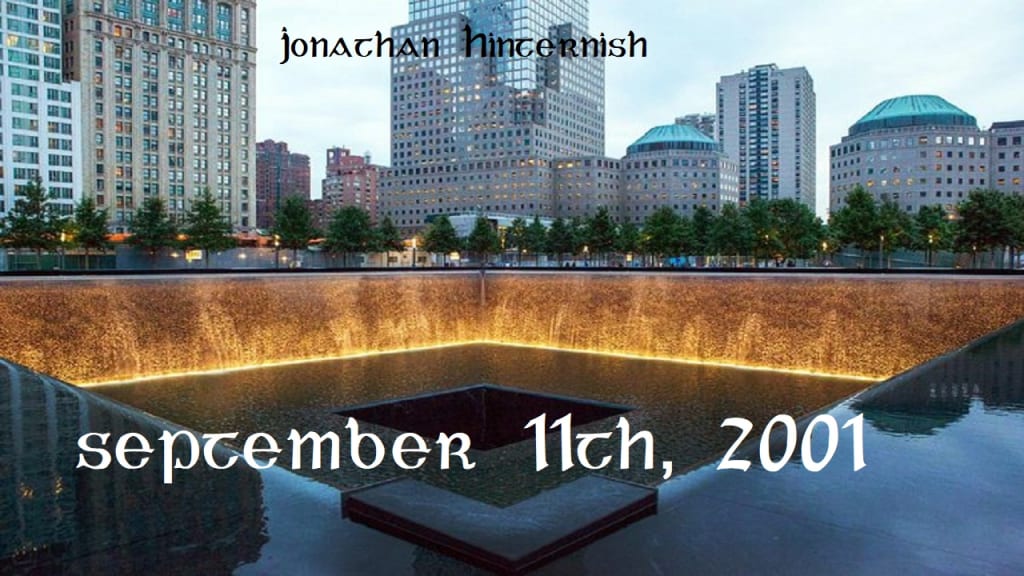 September 11th, 2001.
By: Jonathan Hinternish
Images still flash in my mind.
Terror, Hell, mass confusion.
It's been a long time.
It's something you cannot forget.
It's something I will always remember.
9:00 AM.
The first tower was hit.
What looked to be debris was not it at all.
But actually.... people!
I remember watching them fall.
Many died that God-Awful day.
I could not believe it!
I wanted to look away.
Everywhere you could hear the news media say how many people passed away.
I will never forget the darkest day.
The day the twin towers fell.
The day of damnation.
The day that the world saw Hell.
May all those who sadly lost their lives, find peace at the gates of Saint Peter.
heartbreak
About the author
Hello! My name is Jonathan. I welcome everyone to my page. I'm a people person at heart. And I always welcome making new friends. All comments on my poetry is always welcome as well. Please, come in, make yourselves at home. (hugs) :)
Reader insights
Be the first to share your insights about this piece.
Add your insights