Self Defiant
Poem of a Deviled Mind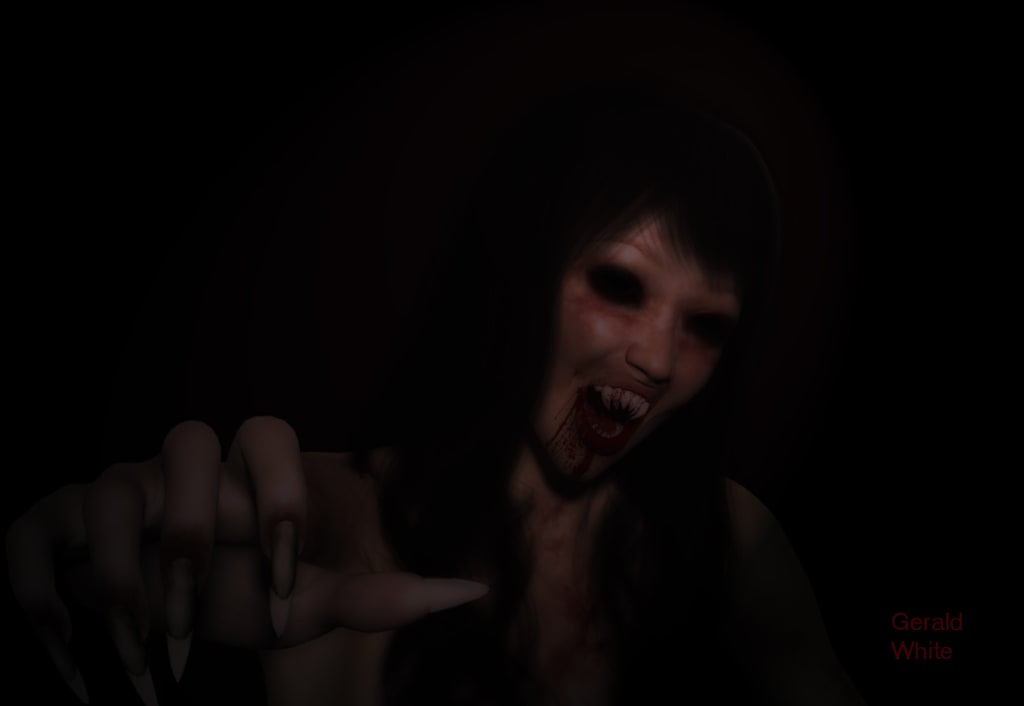 I have this tingle in my veins,
My wrists,
A feeling that is yearning-
Craving that blade,
Itching,
Un-controllably,
It craves the natural feeling.
I couldn't even hold my pen for more than 30 sec.
I began to shake violently
Searching for that object sharp.
I want to use my pen-
Anything just to dig in to my flesh'
I can't help It anymore
I'm not strong like you think.
Never had I been I'm just a vile vicious person,
Who craves to see blood flow
Even If It's my own'
All senses run out I can't think no longer~
I hate that.
Like the constant motion I do to my wrist-
My arms,
Just caressing the intense emotion
To dig deep with in my flesh
It feels like they have their own mind.
With the want to proceed
I can't see,
I can't even see!
I can't read,
Why me?
Why must this mess with ME?
I cover my eyes-
They stay Covered-
Screaming for It to Stop-
~NO MORE!
It's not going to Stop.
I want to move,
I'm stuck!
Staring down at my papers,
I see letters
But I can't spell them out.
-THERE IS NOTHING-
I Swear I'm writing.
But I see no words.
Blinded by my own realm of knowledge?
Is It I who is blinding myself?
I know to much…
I saw too much too early in life…
Cursed with the vile monster in my veins,
It grows,
It flows,
Causing Havoc
My bones hurt,
My vacant vessels BURN-
I just want to watch myself bleed,
It's happening again!
And it's stronger than yesterday!
~I FEEL THE DAMN TINGE STRONGER!~
How do I stop feeling this?
Does it ever stop flowing so freely?
Why can't It leave me alone?
A plague all to serene.
My mind becomes Infected
I've become Blinded by the World,
It's a filthy feeling corrupting my brain
Where Thoughts are Inserted,
They become deprived
I wont Listen!
NO! NO, I can't I need to remember~
What am I doing again?
Something is erasing my thoughts as I write…
An endless battle I live to fight.
~NO ONE IS AROUND~
My world is upside down
Won't some one let me know …?
Can someone show me the way-?
I hate the sun for shining today
I wish it would forever rain
Drops of bloody tears
From the sky
In to a stream of lifeless reality
Just like the way you look at me…
~Bleeding, Crying, Lifeless, Your Reality~
The on going pain,
Lucid and Insane,
Remembering that day~
~The Scars Forever Remain~
surreal poetry
About the author
Writing poetry for 20 + yrs. My work is very dark, I have my own views and express them insanely deep with my poetry.
Reader insights
Be the first to share your insights about this piece.
Add your insights