See you Sunday
A riff on Synesthesia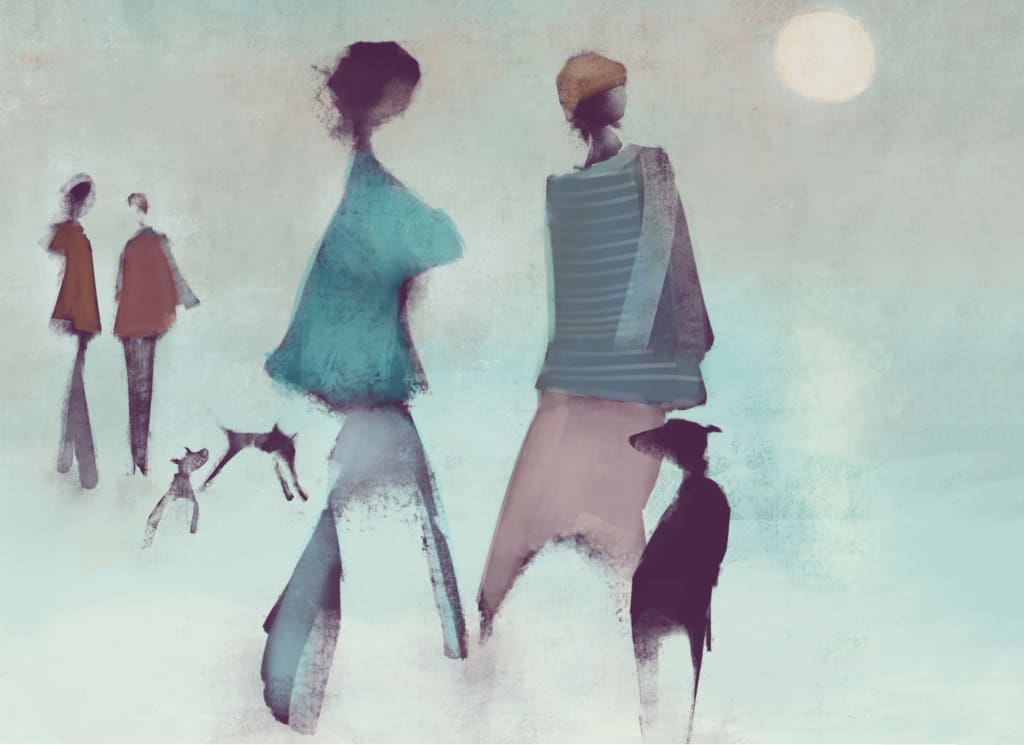 Image by hangdog art
It's not just that Tuesdays are yellow and Thursdays are dark blue,
and Saturdays are as green as a new fern, even from as far away as
Monday.
It's also this: the days have music in them.
Melodies trip along Wednesdays, sticky with orange,
and on black Fridays they're as bluesy as a twice-loved steel guitar.
Pulsing rhythms strafe my week, a new riff with each sunrise.
All the weekdays are like this, and so are the seasons and the animals,
the pantry items and the planets and the names of all the people.
Words keep other company, it's just how they greet me.
Part English, part colour wheel, part glockenspiel, some banjo,
language arrives dripping with pigment and bass notes; saturated and
bristling with reverb.
People talk, I get rainbows and foldback.
Me, I'm spun white light, a landing pad for all this tincture.
I have no particular colour that I can tell.
But I do have a song.
Reader insights
Be the first to share your insights about this piece.
Add your insights