Scrubbing In
An initiation into the world of surgery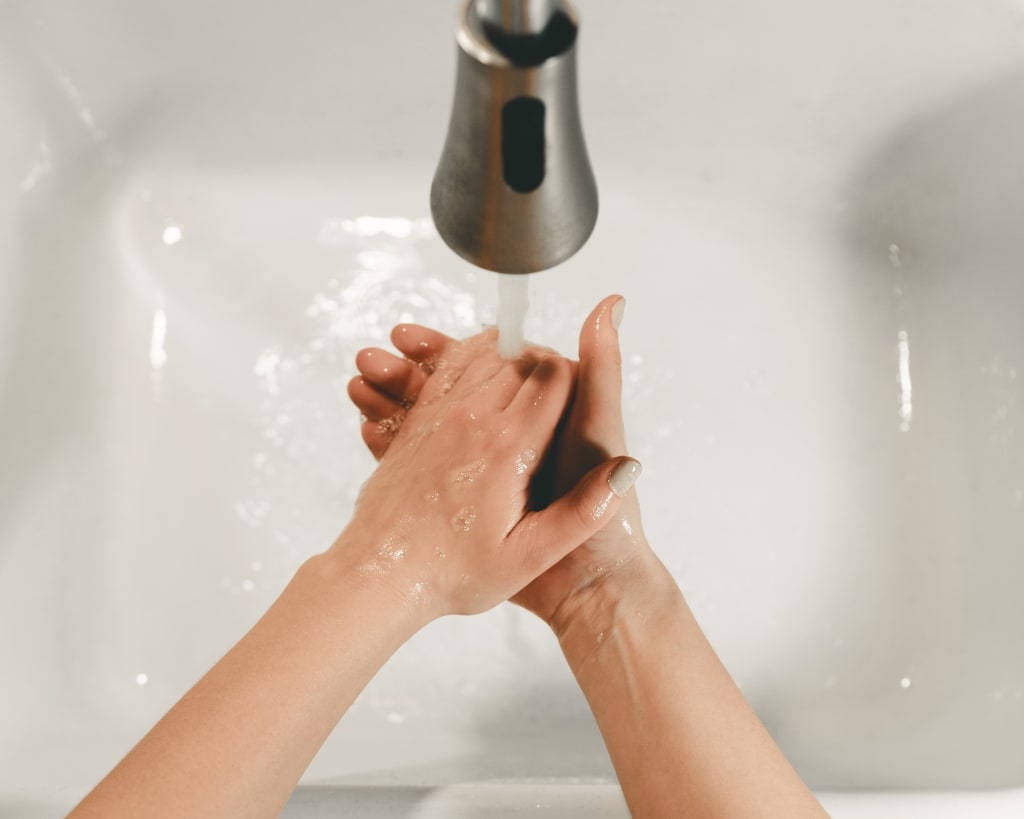 Photo by Clay Banks on Unsplash
Second summer of med school,
working for Dick the surgery head,
I wander the cool dark hospital
halls
and interview patients.
Dry data, facts, about what they eat.
I am a natural at extracting secrets,
beyond what's in the questionnaire,
a super sleuth.
One woman pulls a smuggled lobster taco
from her bedside table.
A toothless old man jokes.
His teeth are fine.
"Here they are," and whips out dentures from the drawer.
As a treat – or at least that's how I thought of it –
my boss, my mentor, Dick asks me
to scrub in to
my first surgery, to watch him.
in the operating theater.
It's an extra, a bennie, a perk, a lagniappe
for helping with his research.
I feel like a five year old invited to the circus.
Oh, wow.
I stand at the deep sink in my green scrubs
beside Dick and his surgeon pal.
"Watch me."
I do.
A ten-minute scrub.
Turn on the water,
Hands up so the soap and invisible dirt drains down my elbows,
I wet my hands and forearms
with a bristly plastic brush and scrub on
a mahogany, liquid soap,
pungent with iodine.
I scrub and count --
four scrubs on each
of four sides of each
finger,
backs of hands,
palms,
wrists,
forearms.
Repeat.
Over and over, my eyes on the stainless steel
Westclox on the tile wall.
I watch the clock
and Dick's bird-beady brown eyes watch me.
I follow the two men's lead
like a waltzing deb
or a kimonoed women in a Kyoto tea ceremony.
Each step is choreographed,
each step necessary,
consuming my attention.
I am rapt.
Meditative.
In the flow state.
Hands up, like Frankenstein,
an acolyte, his duckling,
I follow Dick into the OR.
A smiling nurse holds up the cotton surgical gown.
I thrust my arms into the sleeves.
This is fun.
Then, before anyone can stop me,
I reach behind myself to tie my own gown
and contaminate my hands
and am sent out to the sinks to perform the tea ceremony.
Again.
Till I get it right.
About the Creator
Diane Helentjaris uncovers the overlooked. Her latest book Diaspora is a poetry chapbook of the aftermath of immigration. www.dianehelentjaris.com
Reader insights
Be the first to share your insights about this piece.
Add your insights