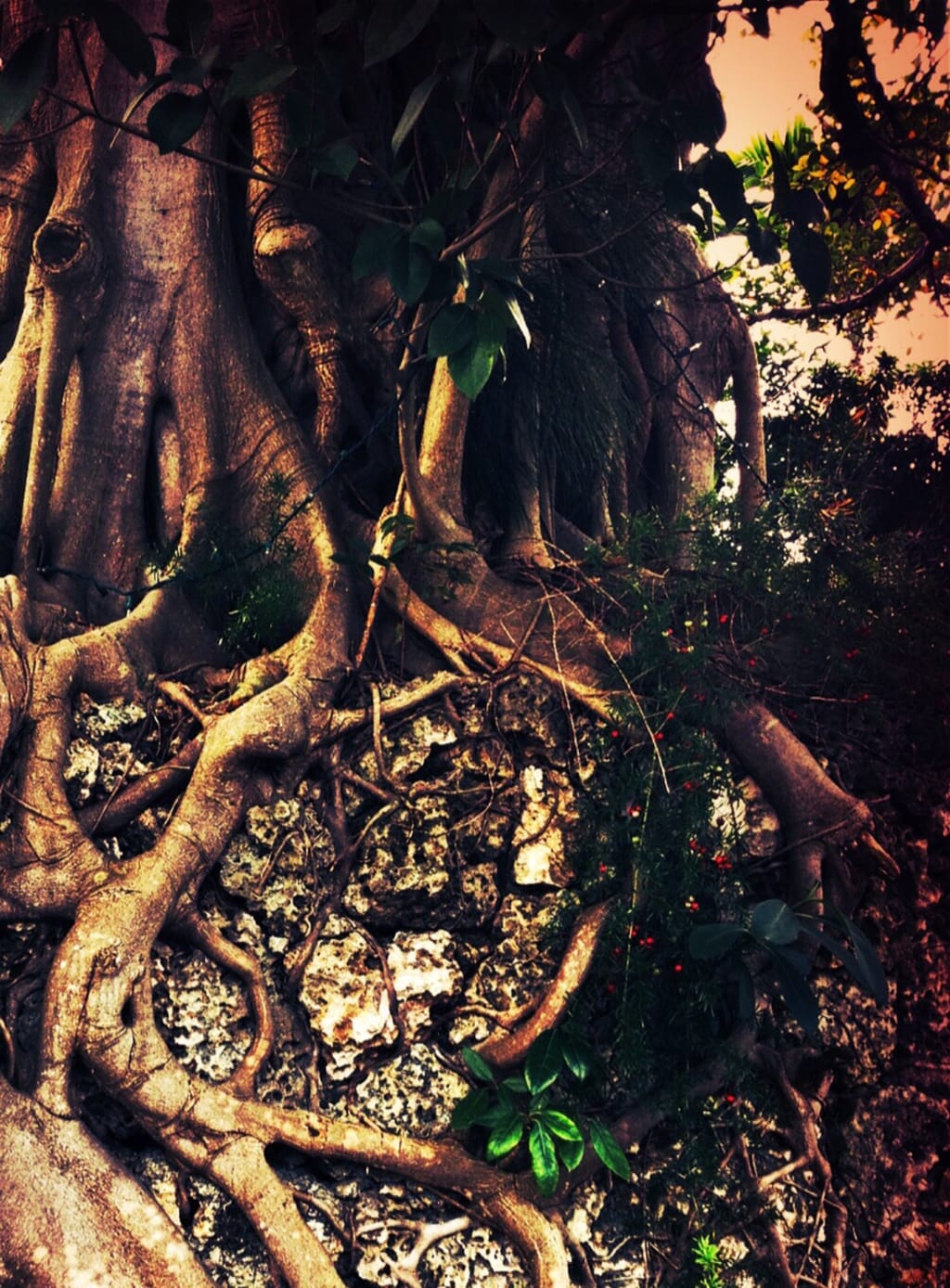 My grandfather was a woodworker. I grew up in his old house with its pine-paneled walls, warped oak floors, surrounded by towering, twisted trees. My childhood was permeated with the scent of forest. We lived in sunny Orange County. Our home sat low and dark like a shadow in the bright, clean suburb. The carport had piles of lumber, two by fours, and mounds of scrap, which my grandfather used to repair, refinish, and restore.
His rough hands were a chisel and file. "You must become the wood to know what it is meant to be," he told us kids with a whispered reverence. A table with a Lazy Susan, a chair, a framed mirror on the wall which my grandmother used to admire herself as she passed by. That was before she walked out on her husband and eight children. I never knew her. "Teak, mahogany, oak, maple, cedar, there are as many kinds of wood as there are people," grandfather always said.
On Sundays, he was up at five a.m. The swap meet was a carnival, where he collected other people's junk, carrying it through the dusty lot in a cardboard box. He brought my mother crates of tangerines, Captain Crunch for us kids. "Don't work against the grain. Hardness and fragility vary." Beveled edges and biting sweet stains, he rubbed at the dark knots of the wood in vain. He whittled a new heart out of a scrap of wood.
About the Creator
Claire is the author of Fragile Saints, a novel published by Adelaide Books in 2021. Claire's poetry chapbook Vortex of Our Affections was published by Finishing Line Press in 2017.
Reader insights
Be the first to share your insights about this piece.
Add your insights