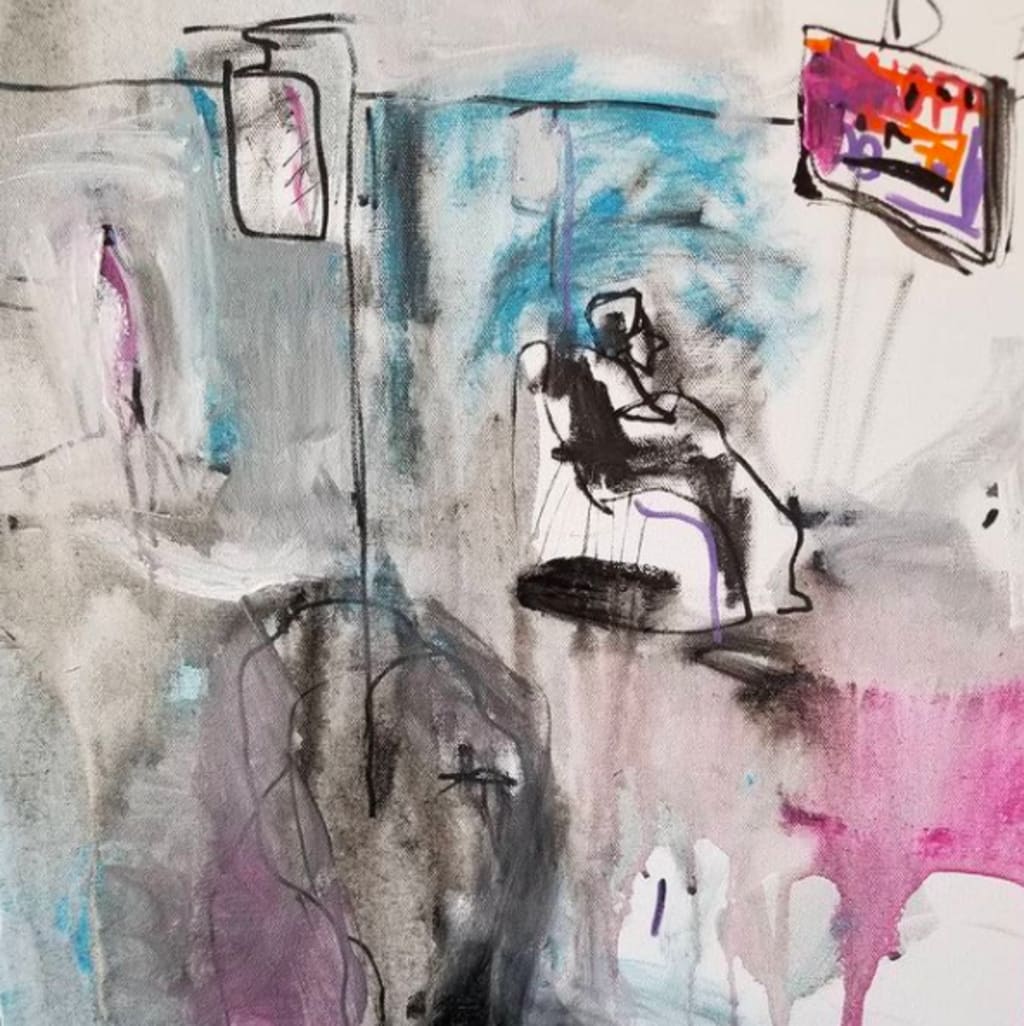 "Chemo" Mixed media, 2020 by P.D. Murray
In the slow drip of last February
In the sterile chair
As my body sipped from the IV,
A colony of cells diminished
With each chemical wash.
With colors dimmed to the Plato's cave
Of daytime tv,
I remembered every June
Like the joy of nectarines,
The drowsy goldenrod of bees,
Sienna oaks bowing to slow indigo's dusk,
All the past emerald pastures,
All the azured ebbing tides.
In the dove gray hush
I counted all my colors
Like childhood's hopeful stadium
Of crayoned people.
Today I stood at my easel
And the blank canvas
Boiled with such a spectrum of beauty
I had to close my eyes.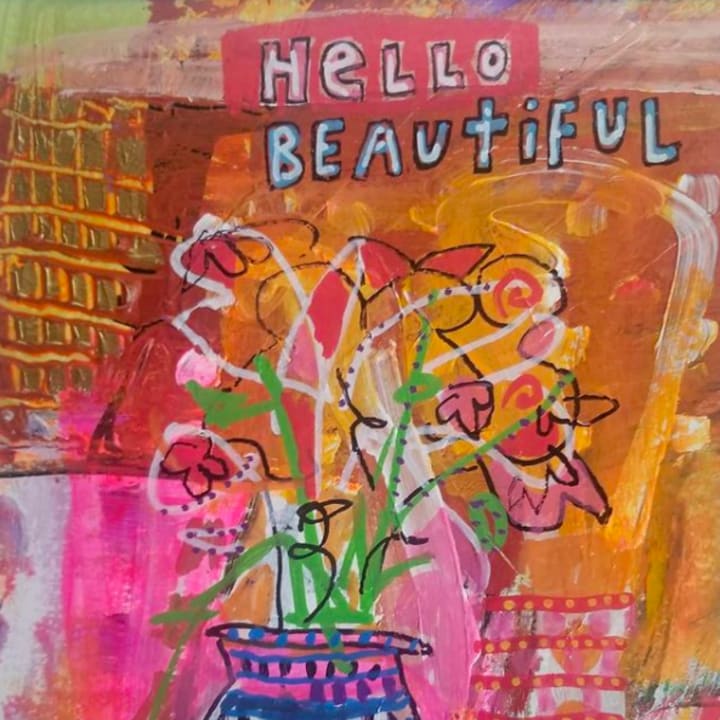 About the Creator
Murray is an accomplished painter and writer.
Through 2010, he was shown exclusively by Treehouse Studio Galleries. His work hangs in private collections around the world. He's also published 5 books. You can see more at www.pdmurray.art
Reader insights
Be the first to share your insights about this piece.
Add your insights