Salt Water and Sand
The ocean is home to me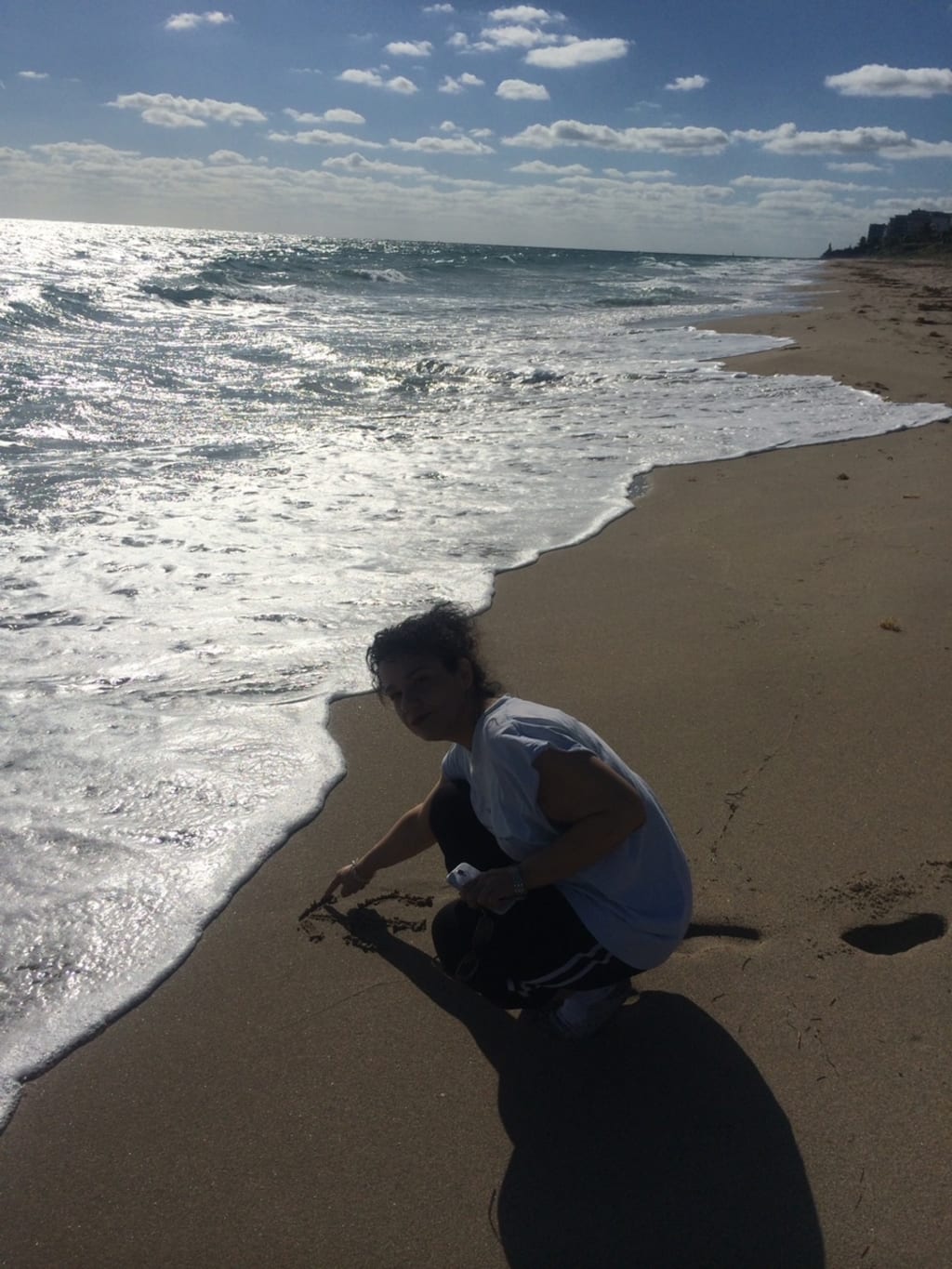 Photo by Steve Fine
Homecoming Poem
Take me to the ocean, the salt , the sand, the sea
Take me where the water runs, racing home with me
For I was born a mermaid, and taken from my home,
Put on land to wander, making circles as I roam
As a baby they had found me, diving deep beneath the water ,
They decided then and there, I would become their daughter
Every time that we returned, I tried to run back in ,
"Oh, she's our water baby", they would say, with a grin
They kept me safe and dry, as any parents would
But I would run away to sea, anytime that I could
Every time they found me , many miles from the shore
"Silly girl, " they told me, please don't do that anymore
I had fallen off a fishing boat, one time when I was small
I played with sharks and jellyfish, I wasn't scared at all
They rescued me with a giant net, as if I were a trout
I fought and screamed and cried, I wanted in, not out
I told them it was wrong, to keep me on the land
They said, when I was older, I would understand
I'm older and I'm wiser, and rue that fateful day
When I think about it ; I should have swum away
I suffer in the city, tied to a corporate chair
Wondering why its loud and grim, filled with polluted air
I wake up every morning , dress in my work attire,
Count the days until the last, when I can retire
I hate the little domicile , for which I'm forced to pay
If I fail, they told me, they'll throw my things away
I can't see the horizon, from where I stand today
I can't watch the waves recede and wash my thoughts away
Oh, to escape beneath the waves, and leave this life behind
To shed all fears and worries, to float and to unwind .
The ocean is my home, and where I belong you see
The high tech life we live , is really not for me
To own a boat and venture on, an aquatic odyssey,
To sail into the sunset and blue infinity
Where seagulls still sing their song, as they soar across the sky
And fishes watch from underneath, because they can not fly
I miss the smell of salt and sand, waves crashing on the shore
I miss the water hugging me , a love I can't ignore
Water brings me back to life, restores my vitality
It fills my heart and mind and soul, with immortality
I haven't been to the ocean for such a long , long time
It is time to go home again, and time to end this rhyme .
About the Creator
Polyglot. Sapiophile. Live in Slave for 2 rescue dogs. You can't make this up; Fictionalized Reality, names changed to protect the truth & the guilty. Everyone will think they are the heroine. What fools these mortals be...
Reader insights
Be the first to share your insights about this piece.
Add your insights