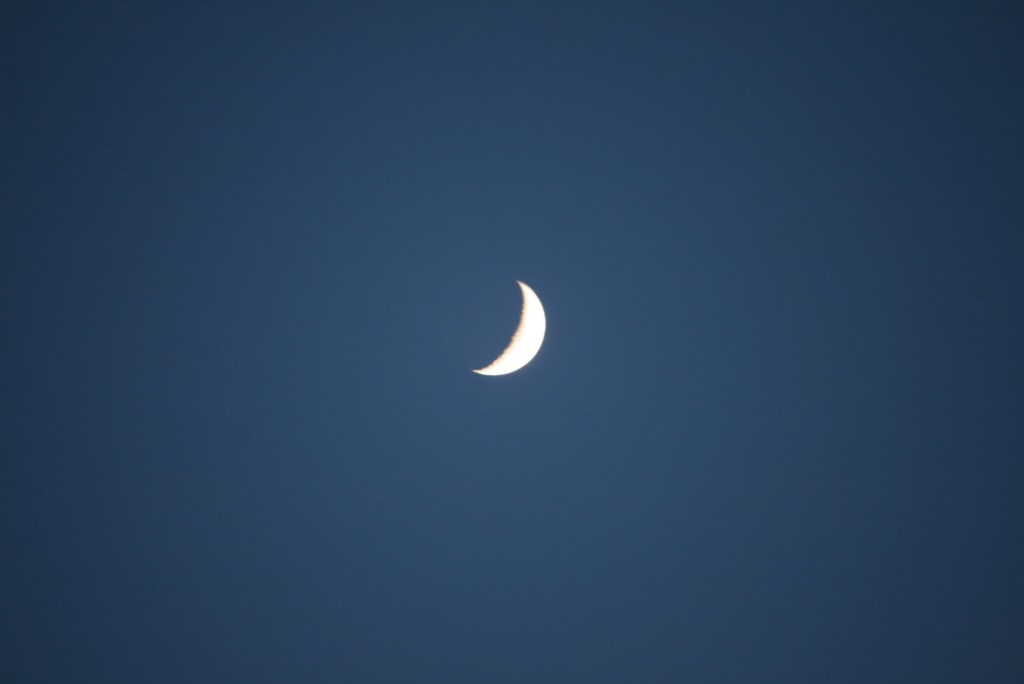 Mr. Moon (Photo by A.P.M)
Sometimes I dream of death.
I really do.
I think about how if I died today, I would become an angel.
An angel. Something so glorious, filled to the brim with, wasted youth, and unused potential.
I think about how in an instant I might be free.
Free from the pressure that bends and breaks my back every morning when I swing my backpack over my shoulder.
Free from the earthly pains that leave kisses of Calais on my finger tips, that crack my hands and wrinkles my forehead every 5th period.
Free from the pain that surrounds me and darkens the doorway of my dreaded high school every step of the way.
I gaze at the nearest glowing red exit sign like it's a beacon from God. I'm drawn to it like a insect to a bright proud light in the middle of the night.
But I stay.
A.P.M