Run Home For Life
End of Watch May 15, 2022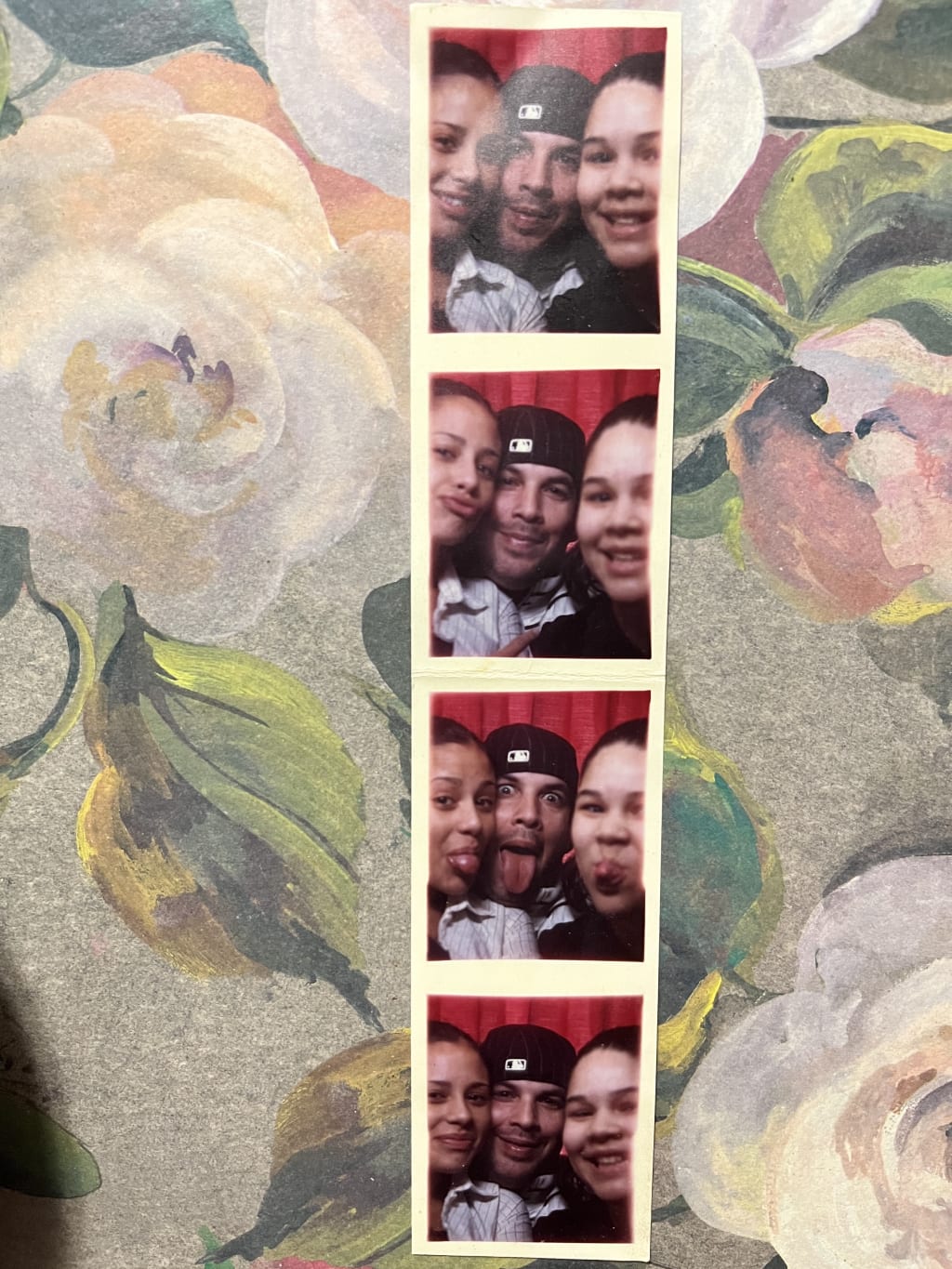 Arriel, Charlie, & Chelsea at the old Whitestone Cinemas in The Bronx, NY, circa 2002
We lose people as we go. It's because of this that we grow. But we're never ready to say goodbye. So instead, we say - till we see you next time!
In and out of emotional waves, my tears dry up, leaving salt glazed trails upon my flushed face. My head hurts and my heart aches. The world continues to turn without haste; all the while, I can barely keep pace. But there are no second chances when it comes to this case.
We all do what we can to climb out of the darkness; for it is like a dog never escaping its harness. The daylight comes and its intentions seem harmless. We put on our outfits of the day, hoping the hurt goes away. But the grief gripping our neck is like a piece of garnish that's too hard to digest.
I have to keep it together, so I choose to remain silent. But they need me now, whether or not I can hide it. We each step up to our plate with limited strikes. Until the day comes - that we run home for life!
When that day comes we find ourselves unprepared. Facing the worst outcome that anyone could fare. So we lean on family and friends that are such. We pick ourselves up and use love as a crutch.
Hang on to the love, hang on to the memory. Another piece of me gone, another piece of the best of me. Your lack of presence feels like treachery; I resent adding you to heaven's directory.
But I'm not in this alone, we're all in it together; doing our best to find peace and be centered. Everytime we take a stroll, there is a glimpse of your remembrance; in the streets, in the clouds, and in your children's semblance. When God called you to the gate, He took one of the best of 'em!
Dedicated to the Rodriguez family, in Memory of Uncle Charlie!
Born August, 28, 1968 - End of Watch May 15, 2022
vintage
About the author
As someone who grew up a variable, writing has always been my constant.
33. Tribe of 6 building a legacy. Author, Poet, Editor, Artist. [NY to FL to VA]
Author of "QUICKJAB PRESENTS, 22 POEMS FOR 2022"
@QueenBQuick Let's Connect to Create!
Reader insights
Be the first to share your insights about this piece.
Add your insights