RIP Sadie May
The Loss of a Four-Legged Child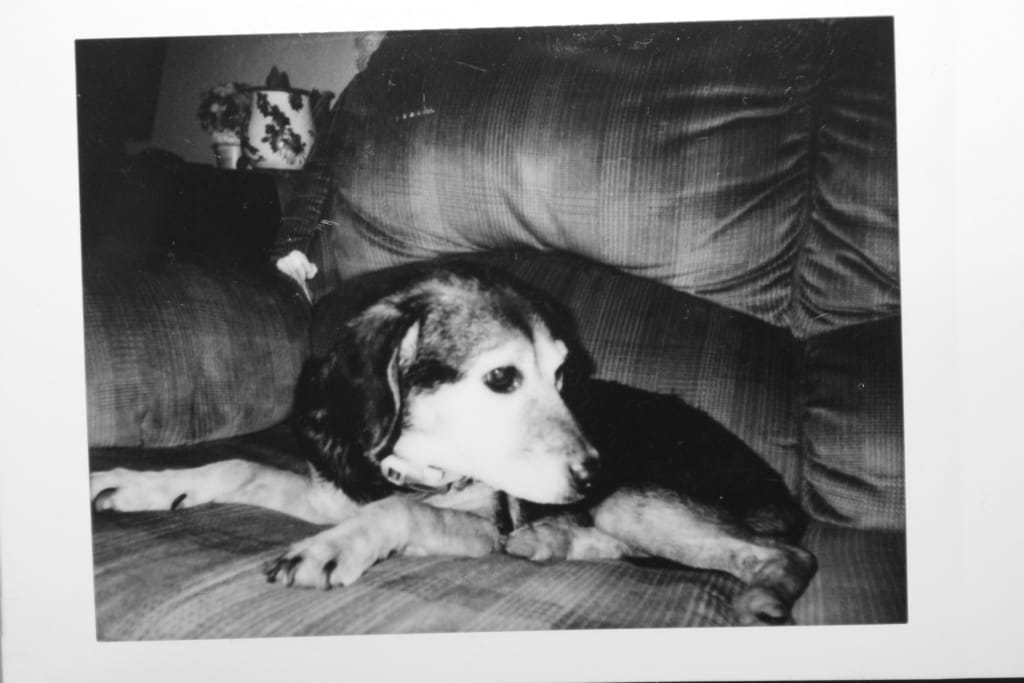 I'll miss you, old girl.
You were a child of mine, and now, you've passed on.
I'll never forget your cold, wet nose rooting through my hair when I was beyond consolation.
I will miss your paws and nails tapping quickly against the floor, towards the front door, upon my arrival.
I will miss your soft ears in my hands when I needed comfort.
You were my anchor through multiple hospitalizations, violent breakups, and every sunny day.
I wish you could see how happy he makes me and I'm sorry we had to let you go.
You were mine and I feel the burden of grief as I make peace with the memory of you.
I love you, Sadie, but you are gone.
Sleep well, old girl; Rest in peace, Sadie May, I know you'll be waiting for me come my expiration.