RIP Mary Oliver, 2019
There was a simple scrawling on the Temple at Burning Man in 2019, which read, "RIP Mary Oliver, 2019." I'll never forget the feeling of spaciousness of that moment, or the radiance of the bike ride afterward.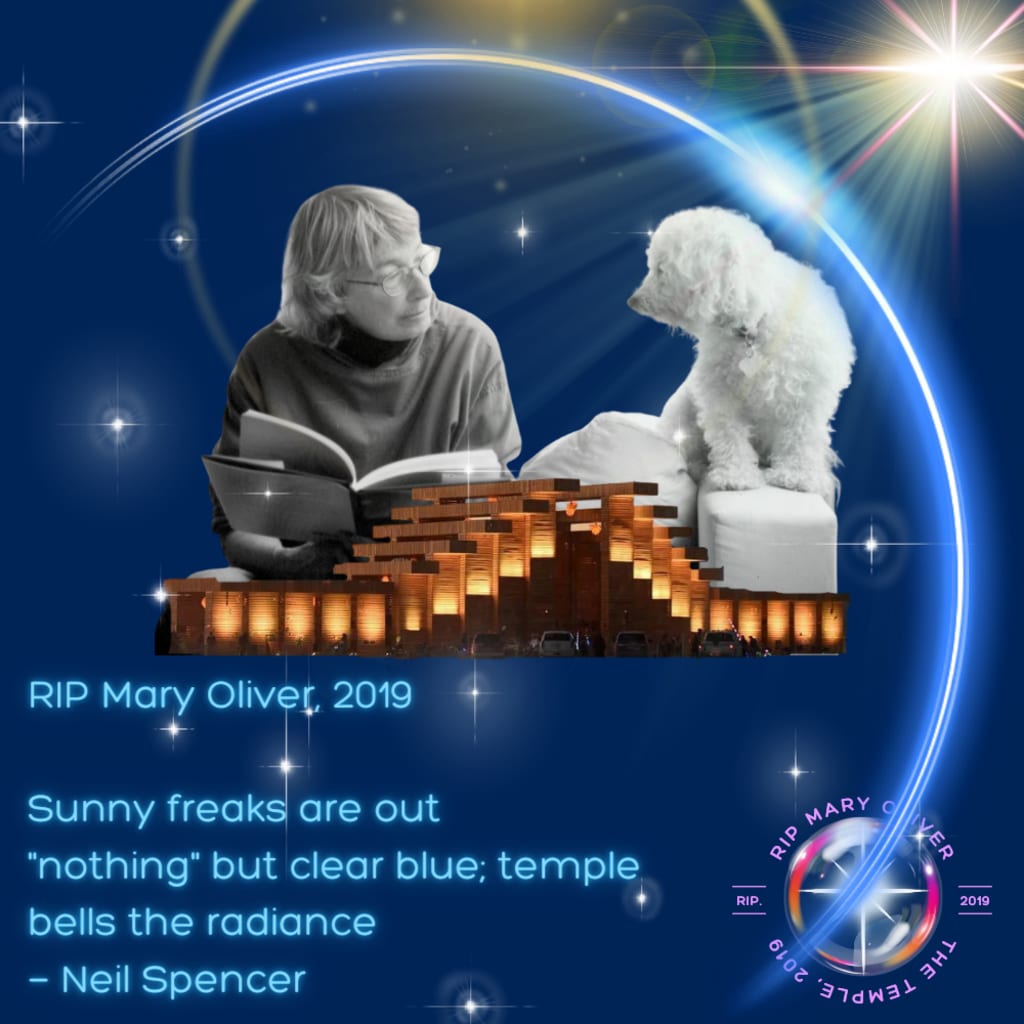 RIP Mary Oliver
Sunny freaks are out
"nothing," but clear blue; temple
bells the radiance.
Neil Spencer
About the Creator
Yoga Wizard / Teacher: Founder of Saumya Yoga
My name is Neil Spencer, and I teach yogis about that radiant "something," which gives everything it's beauty.
Vibes: Yoga, meditation, martial arts, mindfulness, cannabis, electronic house music
Reader insights
Be the first to share your insights about this piece.
Add your insights