Red Angels
By: Amargeaux Rai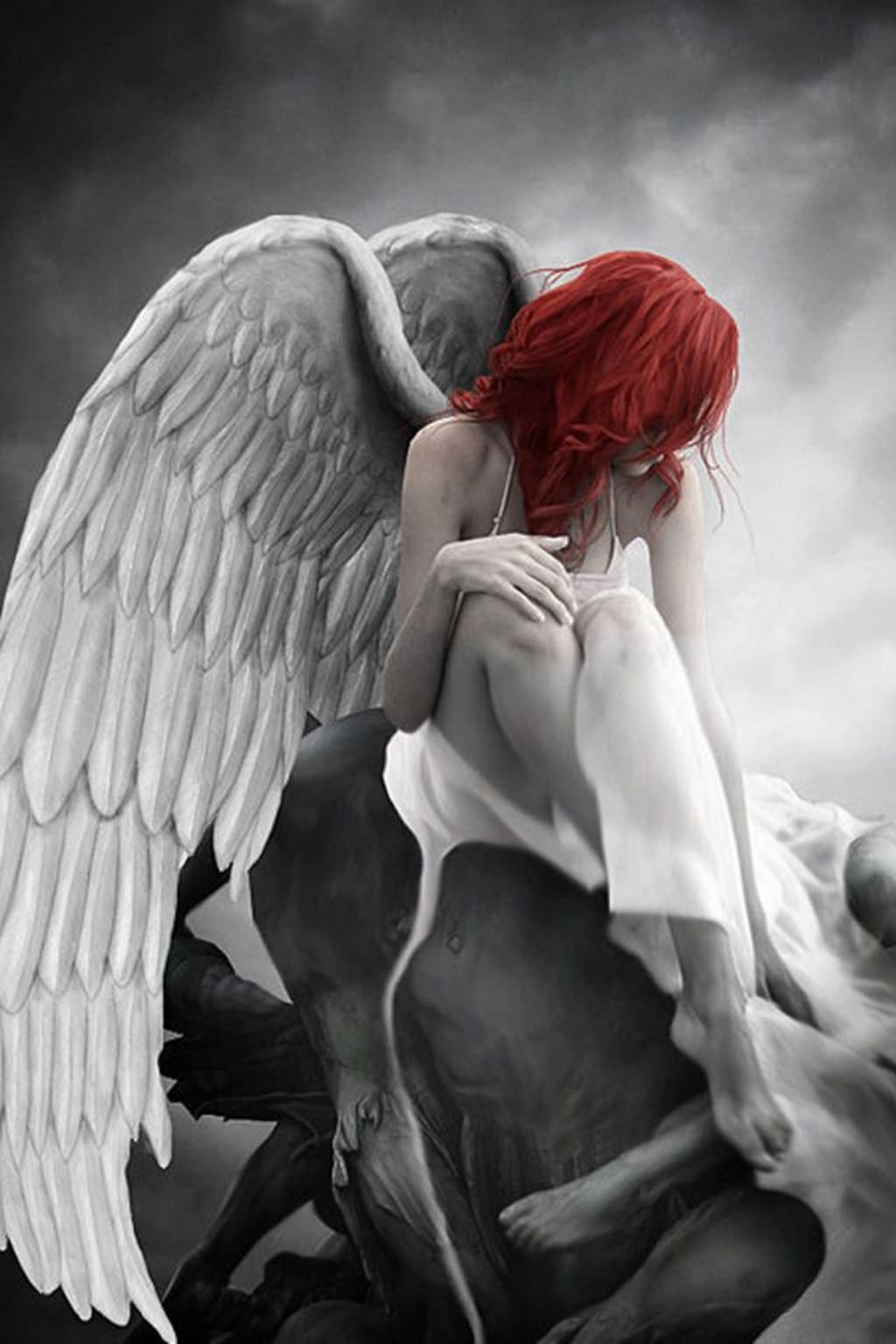 Everyone has their demons...
Angels of guidance leading the way
All the while dragging me through hell
By way of my own stubbornness and conviction.
But the more I look for heaven
The more I find hell on me.
I don't get it.
Does this light have to be so bright?
I'm already flawed enough
Without you showing me
How flawed I really am.
I cleaned up again,
My prayers like water,
My good deeds the soap,
My self encouragement a washcloth
And there's that damn light again,
Showing me
Yet another sullied part of me
That I was never told not to miss
Kissing goodbye and hope
Of this nightmare being over.
When is it over?
When will it end!?
When will I finally
Be in the limelight
Where I can find friends
Like me
That hear me
See me
Know me
Want me
Share my ups and downs
Instead of these sounds
Like a reverse echo
Haunting me every dream.
I could SCREAM at all the times
These mirages of sound
Called me
Beckoned me
While I stayed barred from my future...
Me.
Just me.
Only me. Alone.
I can change my world.
And I know I'm ready.
But I'm blocked by my inner demons.