Quiet Love

Runner-Up in From Across the Room Challenge
In the Garden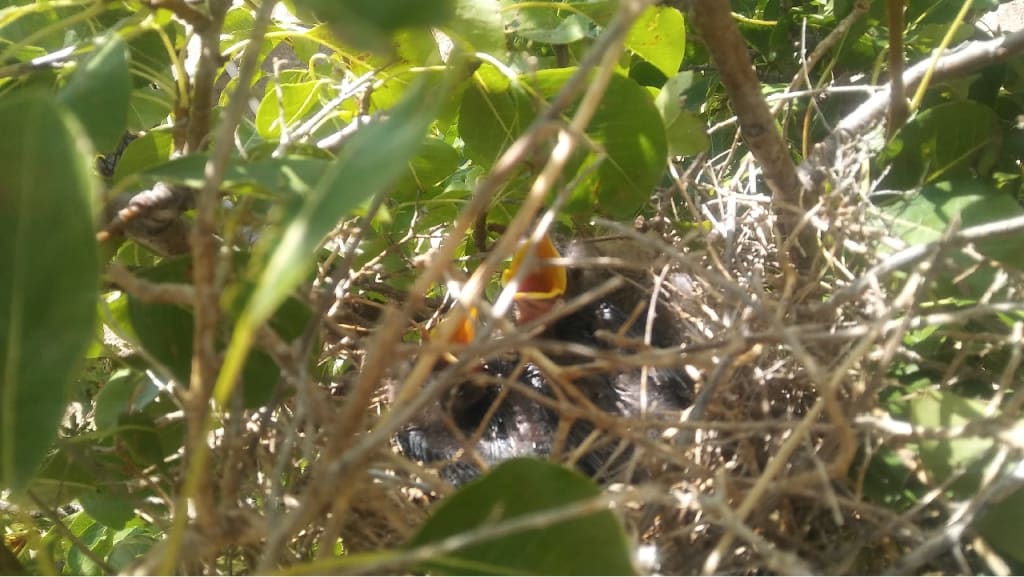 photo by Kiki Le Tigre
I love watching my compost
A forgotten pepper
Peels of onion
Ginger skins and carrot tops
Separated from their whole and yet
Whole themselves still
Morphing into new growth
The ants explode with joy
Who could've possibly left this feast?
The worms wiggle in delight
A dance of hope and happiness
Look what this could be
Could become
Birds chirp knowingly.
Everyday I return to see
Like an expecting parent
Which new growth will I
Pinch and squeal at with joy?
I am elbow deep in my fascination
We lock eyes and smile
Here I am separate from our whole
And yet still whole myself
Feeding love with growth
Expanding through disconnection
I am a pile of scraps and decomposition
And germination
Nature adding and subtracting at her will
You are a worm happy
To wiggle in my weird
Look what this could be
Could become
You walk over to see what I am grinning about.
nature poetry
About the author
Kiki Le Tigre is a part-time poet, part-time human, committed to honest self expression. This expression is made public in hopes of inspiring others, or creating a connection point for those who may feel lost. Email: [email protected]
Reader insights
Be the first to share your insights about this piece.
Add your insights