QUICK CHANGE ARTIST
Master of Disguise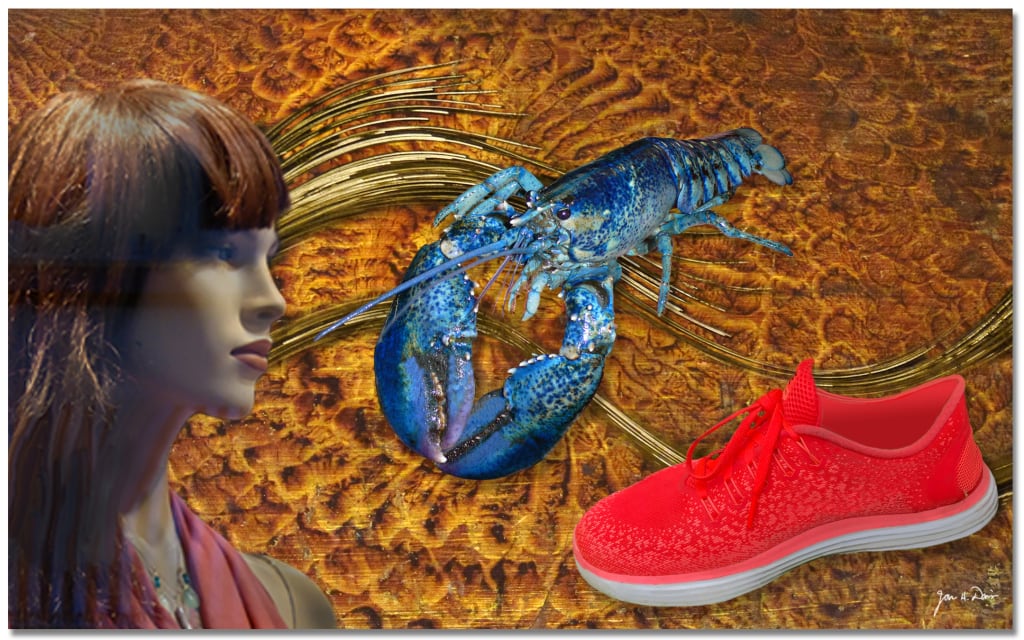 MASTER OF DISGUISE © JON H. DAVIS - NORTHERN LIGHTS. STUDIO
I once met a gal from a time in the future,
Who was really a weird, alien creature.
Her guise a surprise,
after blinking my eyes,
she morphed from a lobster into a sneaker!
-JHD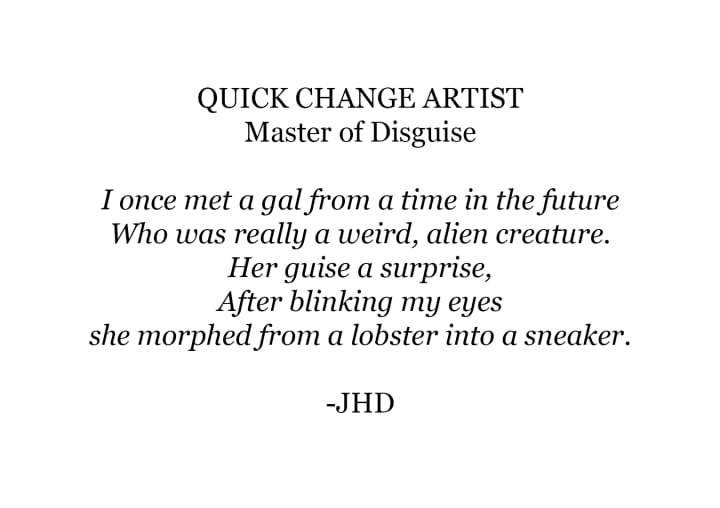 About the Creator
ABOUT THE AUTHOR:
Jon H. Davis, is a digital alchemist, and explorer, who documents the natural world and cultures with words, photos, and videos. View more of his work with partner Iris Brooks at their NLS website, www.NLScreativemedia.com
Reader insights
Be the first to share your insights about this piece.
Add your insights