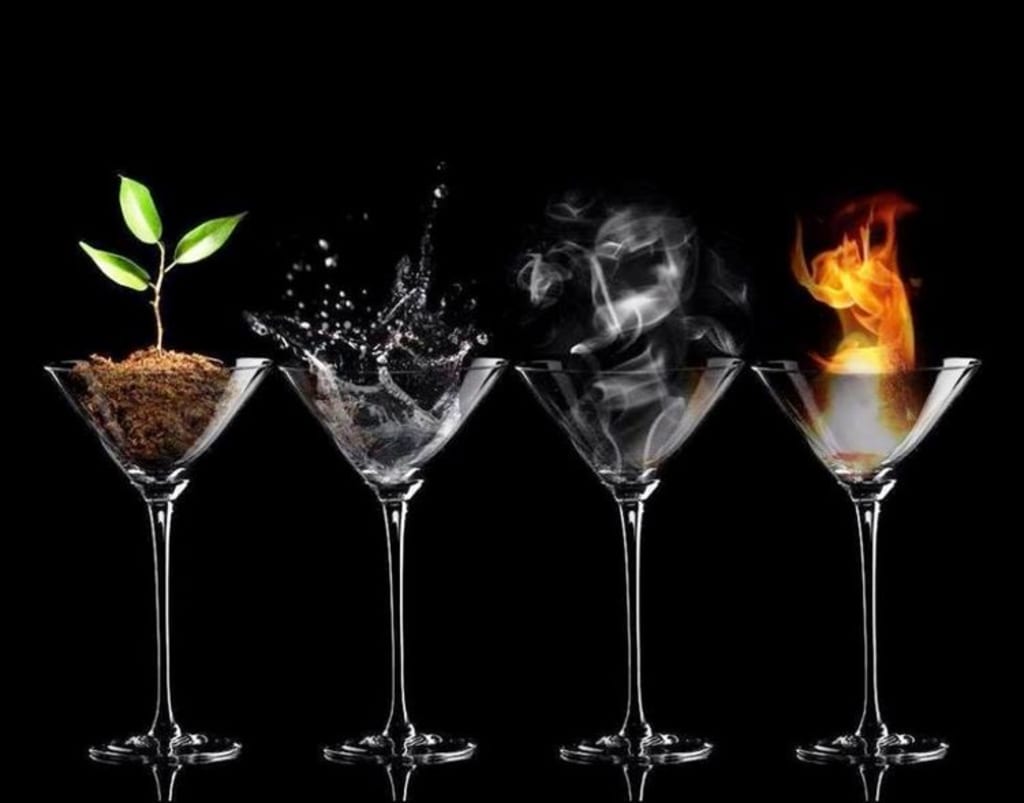 Image taken from Pinterest showing 4 classical elements
Quietly walking,
Through forests and wild meadows,
Nature holds my hand.
Waves washed my worries,
Surf ebbing tributaries,
Stirring tears to pools.
Soaring in the sky,
Wind takes my heart to new heights,
Feet wings on this Earth.
Dynamite recharged,
Exploding doubts to ashes,
Igniting my life.
About the Creator
A 19-y/o student of Visual Communication & Design, with a passion for art, writing, and an obsession with the sky.
Find my socials: Linktr.ee
Reader insights
Be the first to share your insights about this piece.
Add your insights