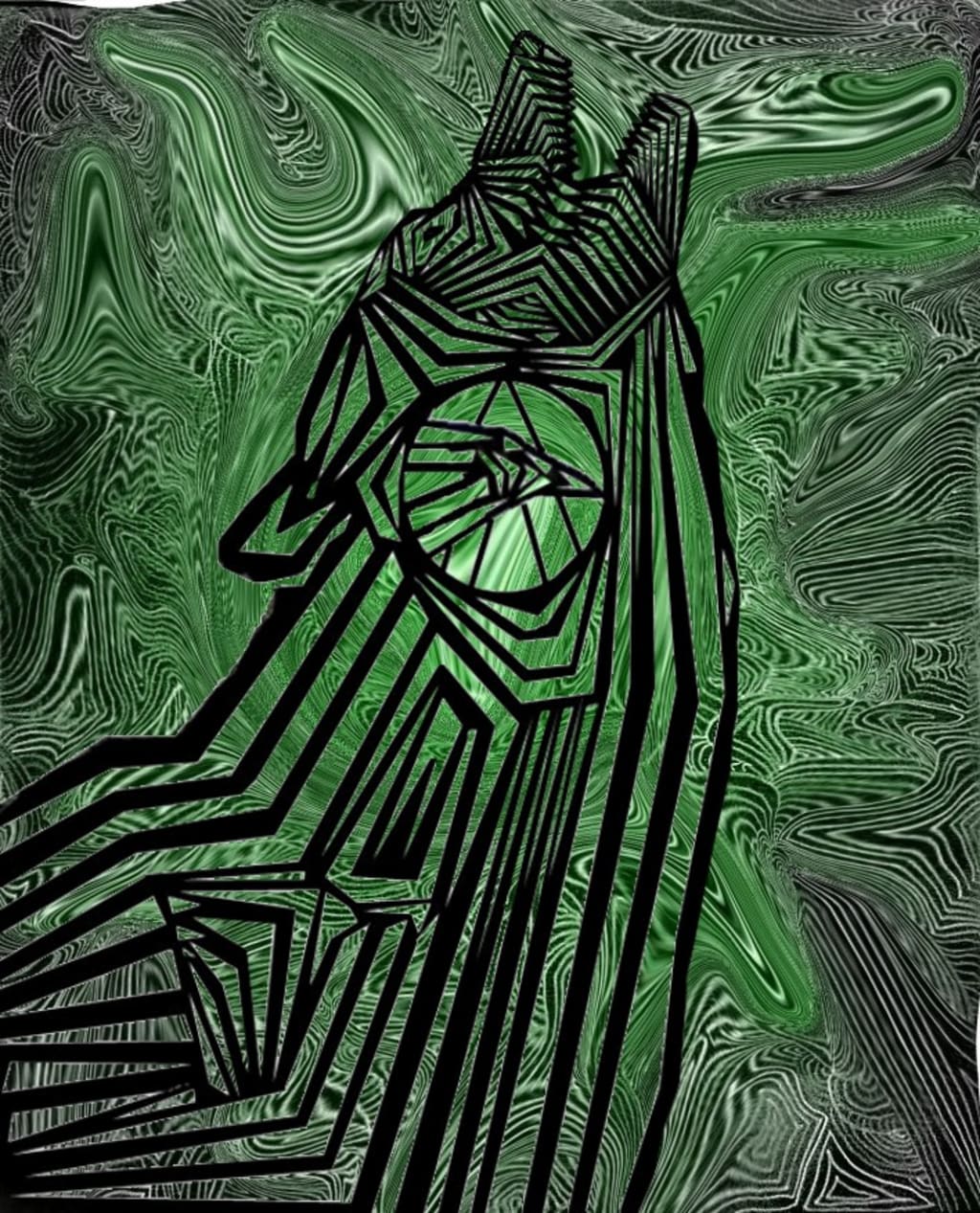 Humanity was the sermon
The town roared their approval while I preached
I said what I wanted
Only what I felt was right.
No one objected
No one tried to stop me
Or even correct me
On the contrary...
They all jeered and howled
Joining me
Surrounding me
Smiling broadly
They looked happy
It was a sight to see...
The town was whipped into a frenzy.
Men became dogs
Wild and unkempt
Foaming at the mouth
But, still smiling...
Women and children were no better off
They were all feral things
I was proud past expression...
I was so captured by their smiles that I was left breathless.
Their smiles told me that I was right
Right in advocating individuality
Right to inspire bacchanilian freedom
The beautiful smiles were so enthralling,
I found euphoria in watching all of the darling people revel in something I gave them...
A singular idea of autonomy
"Life lived by one's own rationale"
It was like I was watching them all become mine
As I watched them riot, I knew that I had a grand presence in their minds.
I felt as though I were a propietor
An emperor
I felt like a father watching his children skipping in the streets.
Pillaging and plundering...
Burning and breaking...
All as if playing.
It was anarchy.
Pure.
Unbridled.
Beautiful....
Anarchy.
Singular righteousness.
I was seeing vivid universes of grey open in their eyes
I expanded their minds from marbles to stars...
Bright
Indominable
Almost beyond understanding.
I was so happy for the people
The tension brought on by the concept of civilization finally crumbled.
Turned to ash as I helped the collective accept their infathomably deep, dark thoughts
Thoughts of things damnable by the thinker as they're thought
This was accomplished in a night...
I was unopposed...
But now the morning's come and I've woken to bullets riddling my back...
Those bastards of mine didn't have the gull to face me whilst I was aware and they've sent you to finish me...
Quietly you stand there,
With your shining, polished gun aimed at my head.
So tell me...
Are they trying to rebuild now?
Maybe reestablish themselves as respectable creatures?
What's more respectable than self-dominance?
...Might I ask?
You know...
Questions won't do if you don't say anything....
It's fine, though, I know what it is now...
I understand.
Really
Because of me,
They all know the creatures they are...
I made them see what they were in the night and they're scared.
Crying and pissing in their boots
They're scared
Spooked like dumb dogs pointed at a mirror
They're scared
They're pitiable wolves that desperately want their sheep's clothing back.
They can't pull a wool over my eyes though...
I've already seen them
I saw them before they saw themselves.
I just wanted a pack to run with...
Instead, the ungrateful children send you here with a mask.
And don't you think for a second that I'm clueless, boy...
I know you
I know you better than you know yourself, in fact.
The bullet you place in my skull will be a loud "Thank you."
A child embracing his father.
I know I bred a free man
I know that my words resonated with you...
You were with me...
You were at my side the whole night.
You helped me orchestrate the chaos.
You handed out my grey books to the congregation.
You made sure that my words were clearly understood.
You even went as far as to use sign language to be sure there were no innocents.
You're a brutal little beast...
A butchering black wolf.
Even now, your hand is still like an artist's.
You're not scared of what you're capable.
You're my pride and joy...
My favorite son.
The other children dissapointed me...
Rejected my words and themselves in fear and lack of faith.
But, you...
You know yourself.
There are no influences.
I can't call myself as much.
I merely said words...
You asked yourself your own questions and answered.
You free thinker, you...
I know that this isn't a betrayal.
I know that you want to run with me.
You'd rather put me down like an old dog, wounded as I am,
Than get us both killed because I'm thought to be a rabid hound...
I'm happy even in this moment...
I watched a wolf accept that he's a wolf.
You have all of my love...
Keep it and kill me, son.
I'm done speaking.
My back hurts and I'm tired...
Don't waver now.