PERSISTENCE OF EAR WORMS
Wrapped Around The Cortex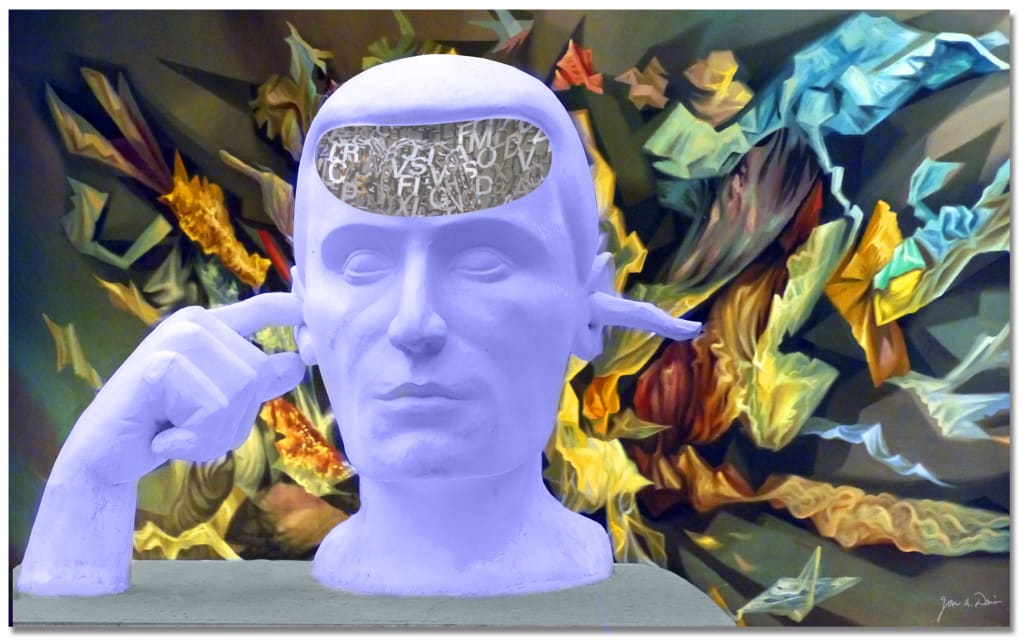 EAR A TATION © JON H. DAVIS - NORTHERN LIGHTS STUDIO
At Vocal I caught a case of rhymitus,
now my mind is full of detritus.
Words swirling around
do truly confound.
Because this challenge is very contagious.
-JHD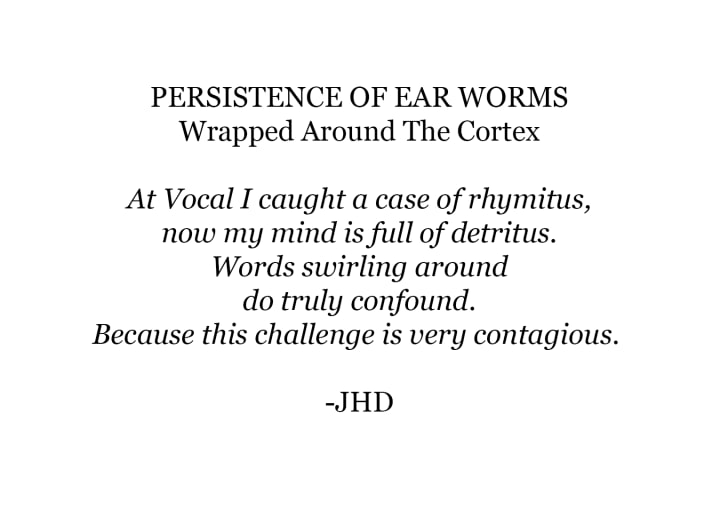 About the Creator
ABOUT THE AUTHOR:
Jon H. Davis, is a digital alchemist, and explorer, who documents the natural world and cultures with words, photos, and videos. View more of his work with partner Iris Brooks at their NLS website, www.NLScreativemedia.com
Reader insights
Be the first to share your insights about this piece.
Add your insights