Parthenon
A Song Among the Ruins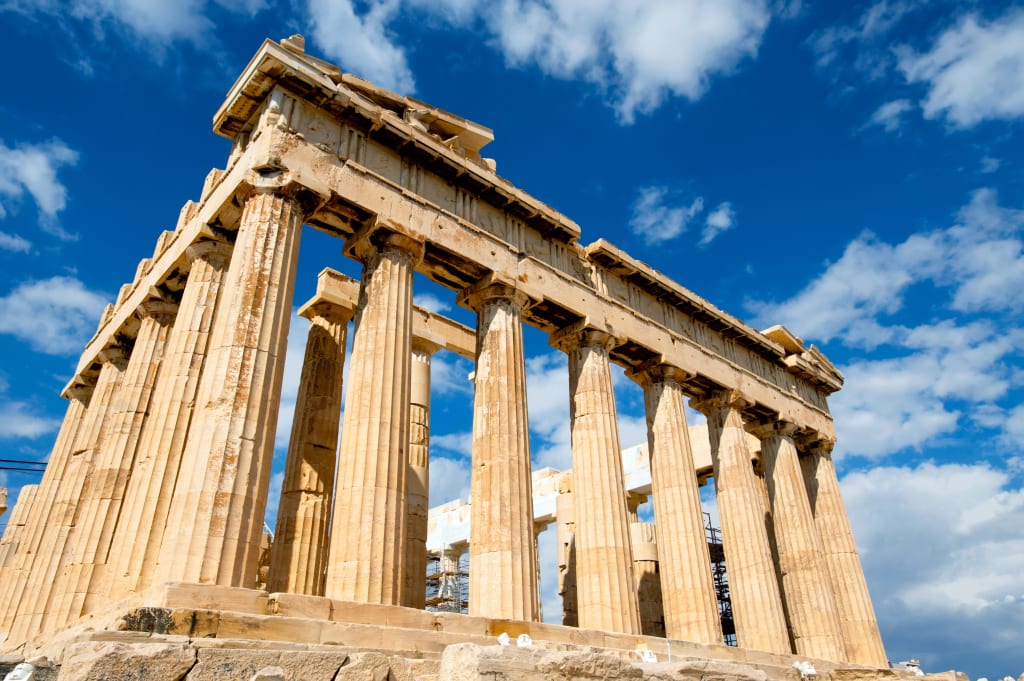 I used to write poetry when I was young
The verses sprung fully grown like the goddess of war
Ready to do battle with a world around me
That was oblivious to the enormity of my emotions.
I wielded each fragmented phrase
Like a flaming arrow
With no other intent
Save that each heart be lit
To the same burning intensity as my own.
You have to feel this!
I have been endowed the liquid fire
That flows through the inspired
And you will be moved or drowned in it.
I used to write poetry in the days when I felt everything
And could not filter the anguish from the joy
And could not implode and was not allowed to kill.
But along the way I found a channel
And diverted my strongest current's ebb and flow
To good works and strategic career initiatives.
A well contained series of locks and canals
Lifting and lowering men of steel
Who laud my victories but forget my name.
I have not rhymed in such a very long long time
Until I met again a seeker who touched my heart
In passing
And was far far gone when it burst inside me
A million fragments of a thousand stars
And through tears and sighs I began to write poetry again.
Because tonight I will not pretend to walk among the living
Unaffected by all that surrounds me
The dam has failed, the bow is drawn
Athena rises in the Parthenon.
Hope swells and levees breach every broken heart is listening
And till every arrow finds its home I refuse to love
Alone.
I will not be calm, and quiet and true in circumspect dignity
Lying to you but with phrase and meter
I boldly confess, I am undone and life is a mess.
Tomorrow I'll giggle and weep and then sigh
And look like a fool with my heart in my eyes
Emotion and life in battle entwined all for a lover who never was mine.
I used to write poetry when I was young
The verses grew, fully sprung like the goddess of war
From the shield of the King, a new sun has dawned
And a poet still sings in the Parthenon.
surreal poetry
Training Consultant, Disaster Preparedness Advocate, Poet, Wordsmith, Humorist...I evoke feelings, grins and giggles and on my best days thought and share the jewels and gems of lessons learned along the way. - Disaster Drama Queen
Receive stories by Kaydie Paschall in

your feed