Paper and Pen
by Timothy 'StoneDancer' Coleman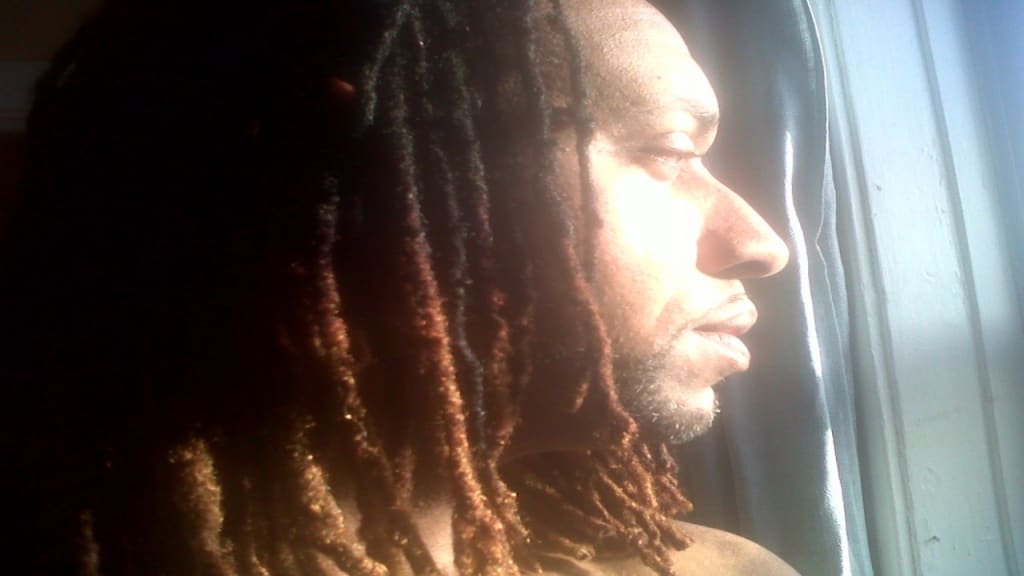 Paper and Pen by Timothy 'StoneDancer' Coleman
As I look back, some of my greatest moments have been
when I was inclined to court only me
so once again, paper and pen seem to be my thing
Forced inside by life to remain clean
while the World outside my window is alive
with sights that only my mind could bring
Crisp in my step yet molasses of mood
I don't get dressed except for the occasional Zoom
and even then, it's a pressed shirt with no need for shoes
I've practiced my lines and I await my turn
my mute button blocking all feedback that burns
A village dive, not quite café,
the vibe of my kitchen avec la brise
A shimmering curtain hides my wandering eye
A bird sings softly to remind me it's Spring
Not far from my window is a field full of green
with thriving pollen, mosquitos, chiggers and mites
But they can't defend its unforgettable stream
from my Cancerian desire to sit there soaking in sunlight
I'm just daring enough to put my feet inside,
too many lifeforms for me to submerge my locs
I've never worn a watch so I'm always disturbed
when someone passes with the sound of "Tick. Tock."
Brown hawks in the air floating in stasis
stomachs full of despair as they scan the small spaces
I'm a warrior King, with more than one tribe
and everything I sense is an extension of my life
The smell of the street pierces through the sublime
My vision is paused and I'm back in real-time
remembering the city where I've chosen to live
my area, a new hot-spot for a virus none should forgive
Infecting and killing like slow beats on a drum
we march now in unison, our World mourns as one
Every red light showcasing cars full of culture
with music blasting in languages from all four of Earth's corners
Subliminal dripping from a pamphlet on torture
I turn towards my sink and scream bloody horrors
"I'm sharing my story hoping someone can feel me!"
then my neighbor hits her ceiling and now my moment is reeling
Back on track, I hum to the rhythms that make my hips move
Thanking God for this curtain when I can't find the groove
mocking, my windows shake to the bass
I pray they won't break while so close to my face
I place my hand on the glass and sense the vibration
the snippets quenching my thirst for a radio station
The basil I'm growing on my windowsill is in full bloom
and I'm pulled into the smell of its freshness
The waves are like hues of oil and nuts and the salivating begins,
and as if I need another distraction,
here comes the thought of dinner with no friends
Party of One, but many others on my mind
Again I notice the birds, perched and scanning from vines
like out of a movie when vultures are biding their time
they find their target and swiftly descend in a line
claws out with a screech to distract their prey
I'm intrigued so I watch them consume the cuisine of the day
My Groupon for Yoga still can't be used
I breathe deeply and bend slightly, hoping for clues
When we're all back outside the World better beware
I won't have any fear to keep me from getting my share
The place of destiny, my vision, my goal
What once eluded me will finally be under control
Full days like this pass standing here looking out
One folds into the next without so much as a shout
paper and pen help me organize time
allowing me to capture these days of lost life
social commentary
About the author
He's a songwriter with Sony Music Publishing, a former Broadway performer from 'RENT' and 'Jekyll and Hyde', and has been a featured voiceover artist. His first book, "Finding your Purpose", will be released at the end of 2021.
Reader insights
Be the first to share your insights about this piece.
Add your insights