Pallas's Cat
A Rare Sight Indeed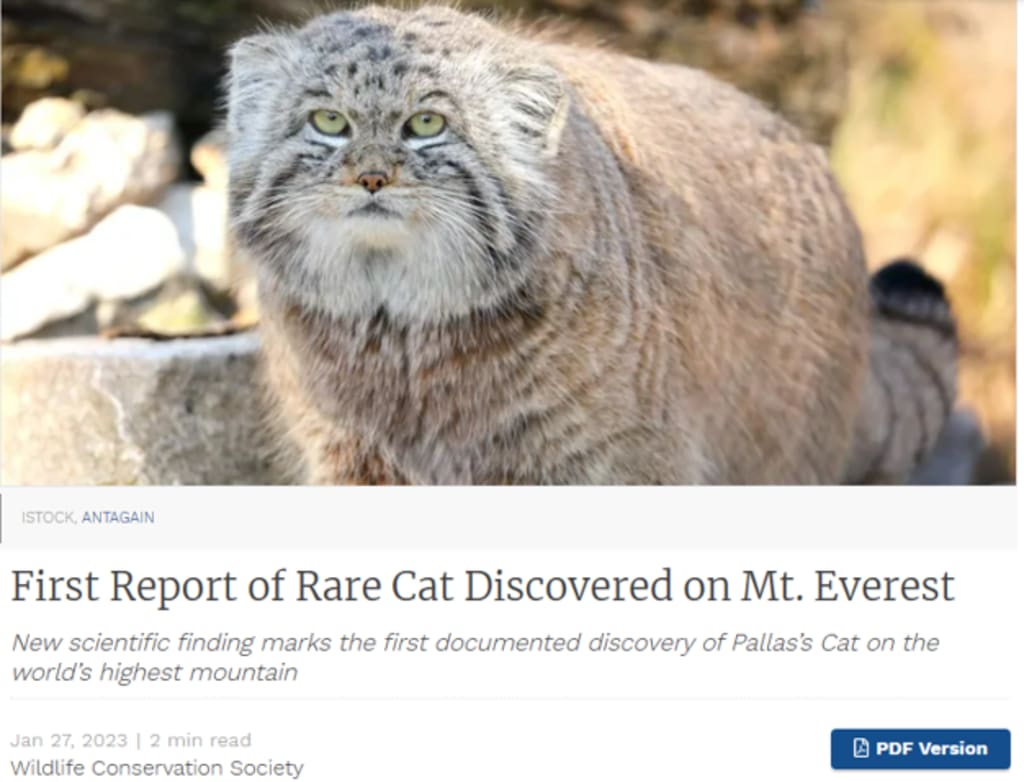 Upon the back of Ev'rest we climb
And breathe the gelid frost.
Until, at last, a respite sublime!
We pitched our tents and I finally sat.
When there upon a snow-cap'd stone,
Staring back, this Pallas's cat.
As if itself of stone were made,
Unblinking, unmoving, staring at me.
Perhaps it found me just as strange,
For women in this snowy clime must surely be
Just as rare as he.
Had not a gust of winter's chill
Come to stroke his pallid coat.
Surely, I would wonder still,
If not a cat, but ghost I'd seen
Sitting, staring, upon that stone
And had not my daughters joined me then,
I'd be certain still I was alone
And just as rare as he.
About the Creator
Mary Brackett is a novelist, poet, and award-winning short story author. She has authored and co-authored articles for magazine with her husband and is currently writing a series of novels with her talented daughters.
Reader insights
Be the first to share your insights about this piece.
Add your insights