Painting The Sky
painting the sky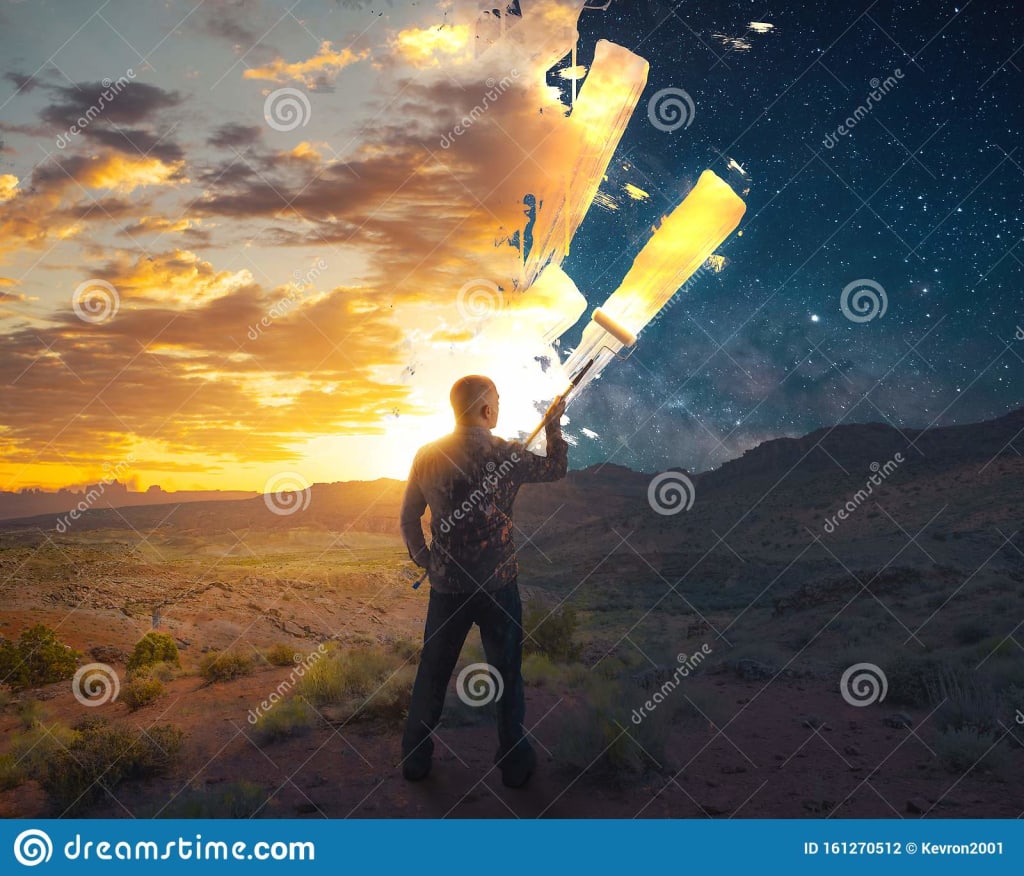 Painting the sky, with hues of pink and gold,
Brush strokes of orange and blue, bold,
Each stroke a masterpiece, a work of art,
A canvas for nature to impart.
As the sun sets and the sky turns dark,
The colors blend and leave their mark,
A symphony of light, a song so bright,
That leaves us in awe and bathed in light.
And like a painting, our lives unfold,
With moments of light and moments so bold,
But through it all, we learn to be,
The artists of our destiny.
So let us paint the sky, with colors bold and true,
With passion and love, and a heart so bright and new,
For every stroke of the brush, is a step on the way,
To a masterpiece, a life, that shines brighter each day.
Reader insights
Be the first to share your insights about this piece.
Add your insights