Outsider
An immigrant would never feel like home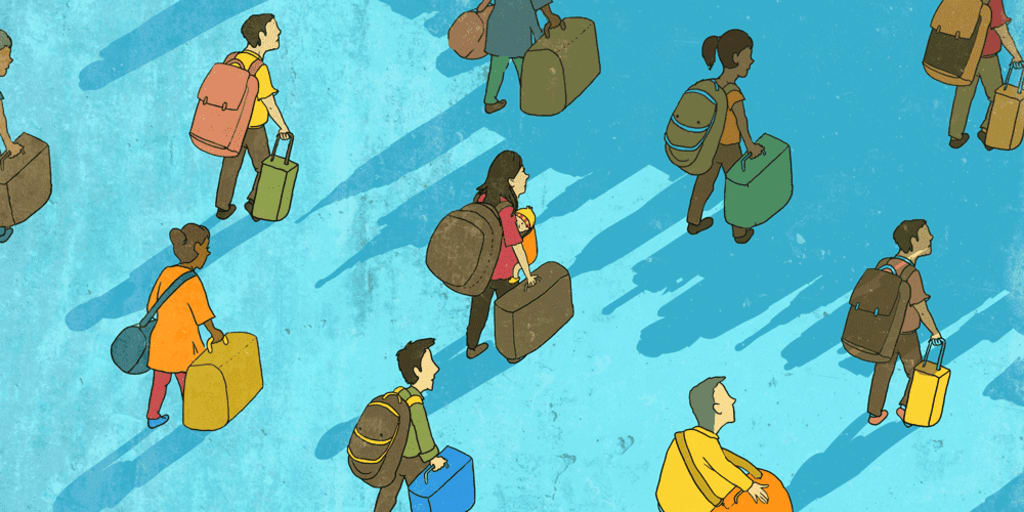 Offer me palaces and fortresses
Made of jade, emerald or just of black opal
Give me business and opportunities
To live like Bezos, become an tycoon global
I could never stay away
from you my
happy home
And even if Gates would give me all his fortune
To leave my weird, little cottage
Just to forget about my country
and all that years i spent like savage
Just to forgot about those crooked roads
about that little school and my beloved tutors.
Would i be through this proposal
so hard offended, disappointed
my heart will be just full of blood
my dignity right now so wounded .
For nothing can keep me far
from my
happy home
Then they may ask to wipe my granny's hugs
And that sweet scent of tea she made me every morning
They may could give me all these riches
just to forget about the sweetest home
Just to get detached for always
of my holy country and her's every stone
even if they would threaten me
to always stay abroad
and be
the foreign slave
i never could stay away from my
happy home.
Even if they would propose so humble
and give me all their money or gold
To travel my entire life in wonder places
but to the heart all these foreign will be
And my soul
full of longing and passions
will cry for that little country
from which i left so many years ago
and everywhere i go, i feel alone
Cause alien, outsider would they call me
an immigrant would never feel like home!
About the Creator
Communication and public relations student, Moldova
Instagram profile: maria.ostasevici;
mother of two awesome Dobermans.
BEST VERSION OF YOURSELF- THAT'S TRULY EPIC
Reader insights
Be the first to share your insights about this piece.
Add your insights