On the Edge of Darkness
Fear of the Unknown Night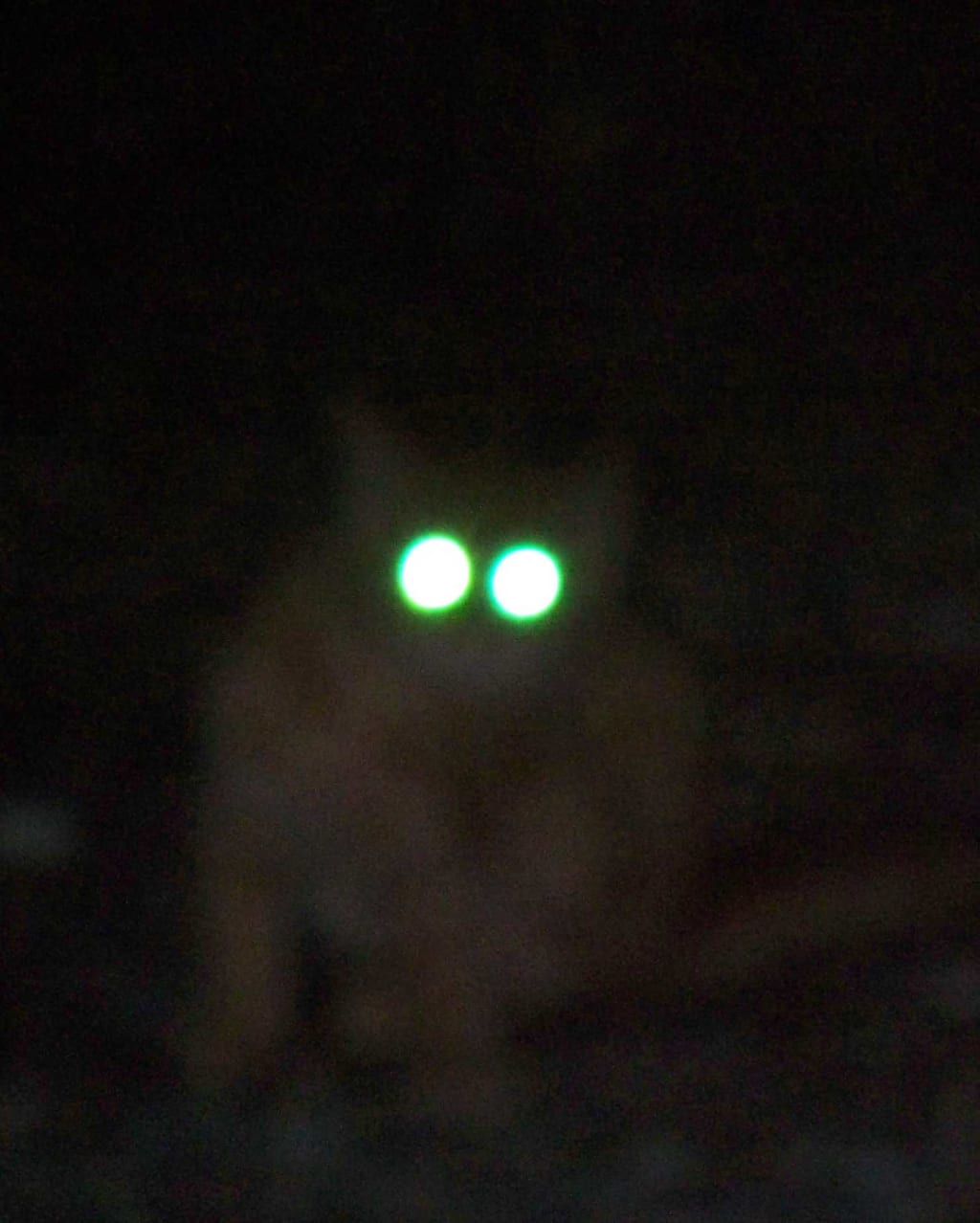 Green eyes glowing in the dark what is it?
Edge of darkness
Copyright June 2nd, 2013
Out there on the edge of the darkness
Eyes glowing greenly back at me.
I hear the soft stealthy tread
of padded feet as the creature advances.
Its green glowing eyes look menacing
What is it, a wolf, bear, cougar?
Fear goes through me and a chill goes
down my back, I feel frightened at the unknown
I hold my breath in trepidation
Should I turn and run, or go inside the house?
Suddenly Its fur brushes against my ankles
and I hear the deep rumbling purr of contentment.
It is only my kitty Cheetoh, Who is seeking
A pat, a pet and a cuddle and some love.