Now, or Coming Soon: Six Poems of Longing
Now, or Coming Soon: Six Poems of Longing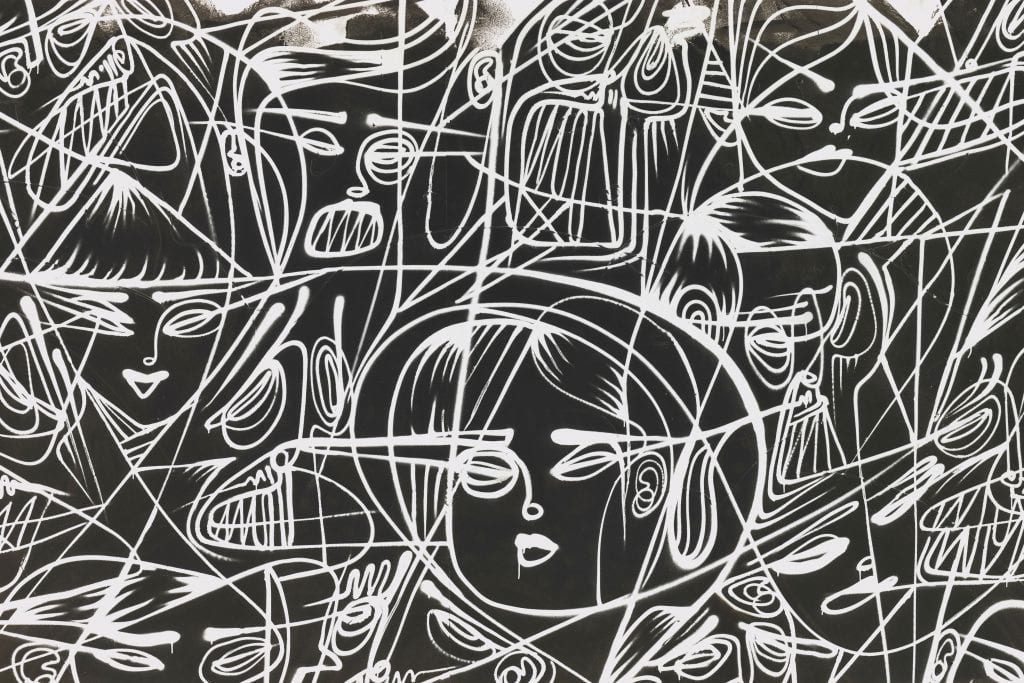 Word; World
There is no world without words
But when I see another world; yours
I lost my words; wordless
I thought about your word
Even though that is tough
Through every syllable: thorough.
I found every word has a world;
And I love every world in your word
And so every word in your world.
Now, you make my tongue so fragile—
Don't know the tenses if it is past,
present, or future, and forget
what language to speak in.
(2020)
The Sun & The Moon
In the sun, on the moon. Now or coming soon. I will take you to the noisy colosseum, the serenity of the mausoleum, muses at the museum, then kiss upon your brow in every comely place. O I'm the mess: I will hunt you in the most beautiful way; Hunt you down like a prey. Then die inside your head. Cause upon your brow are the sun and my lips are the moon. Sounds brainless—but someday, you'll finally understand why sometimes time and reality feel so timeless.
and my lips are the moon. Sounds brainless—but someday, you'll finally understand why sometimes time and reality feel so timeless.
(2020)
Under The Sun
I want your passion
But, don't ask questions
you don't want the answers to.
Too twinge, to be or not to be
In the long run that last long.
Like a longing; ringing so long
When it makes me stoned
Or makes you strange.
O baby, thinking about you
You're inside my head
Even being a king, I feel so dead.
O look, I creep till I overslept
Oversee the moon and their crap.
Who misses the good old days
that were mostly coated with gold.
Remind me how dark the night was.
How does your touch make me alive?
How bright the sun fades into crush—
when life slowly bursting out of dust.
(2020)
Skinny Love?
The world misses the boat.
Wordsmith is going to be afloat.
Time flies really fast;
The red throne brings the past.
The rose is red, the violet's blue;
Blue whales are shy, and so are you.
A stone's throw himself, dregs!
We had butterflies in our stomach.
I thought we were going to fail—
but you pulled a rabbit out of the hat.
The sailor set his sail;
The sunrise turns into sunset.
Bon Iver sings a Skinny Love:
"My, my, my, my, my, my, my, my"
My longing sinking in doubt;
Even you are the apple of my eye.
(2020)
The Devil Smile, With the Angel Eye
Suddenly, flames came out.
Paralysed, but a fire shout;
Can a water suddenly lame?
Can a blue speak your name?
Have we discovered purple?
In this sand, full of gravel.
Have you ever loved my red?
Or just tread the water, oh wait…
Out of date, or out of breath?
Out of doors, or out of remorse?
Out of the box, or out of the blue?
Out of control, or out of you? Oh, baby!
Damn, which of us was to blame?
Time after time;
Your devil smiles kill-time.
At the end of the war, you cried…
Then stab my veins with heavenly
touch and angelic eye.
(2020)
Linguistics on Your Lips
There are more than 127.000 words in the Indonesian Language, approximately 1.022.000 words in the English Language, 5.000.021 words and 70.000.000 word types in the Greek Language—but I could never string enough words together to properly address, to perfectly express: how much I weep at this version of imperfection, how many these improperly miss every inch of your lips. That's all my language felt when you left my lips; is like all of Langage, Langue, and Parole perfection in our last kiss suddenly go to pieces.
(2021)
sad poetry
His works: Timbul Tenggelam Philo-Sophia Kehidupan (2020); Timbul Tenggelam Spirit-Us Kehidupan (2020); Trias Puitika (2021)