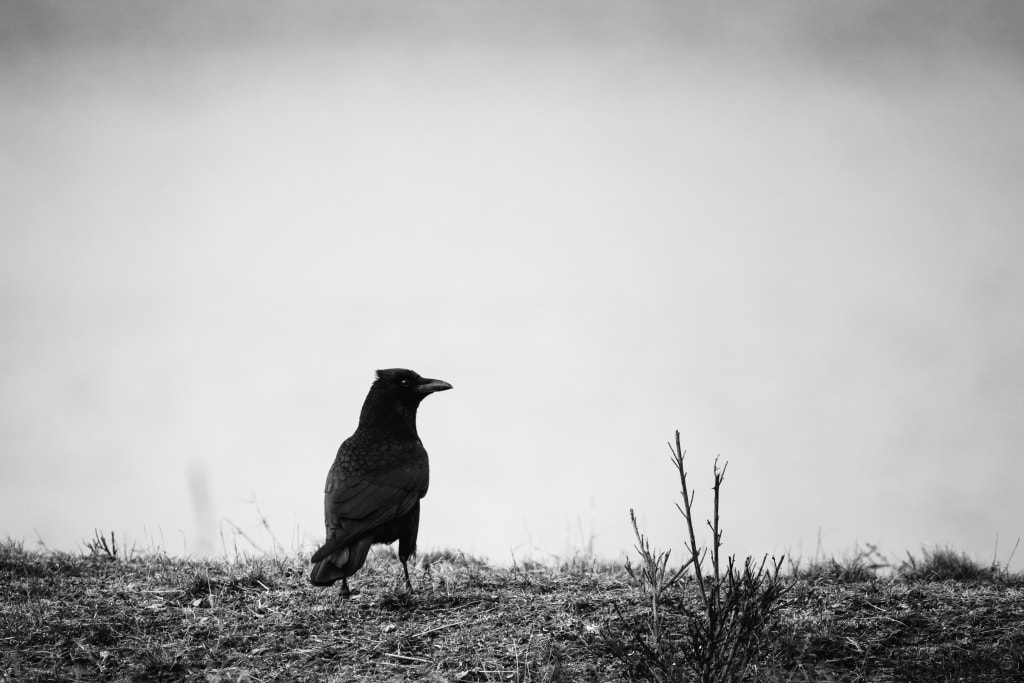 Nineteen
and afraid
because she
finally became
nothing—ghostly,
wading past her prime,
time's ebb and flow slowly
reminding her that life
was only temporary.
She was born
and buried
by the shore
of brevity. Nameless,
she wandered the valley
of lost beasts, hoping egress
was a real possibility
because she wasn't
ready to let go.
The current
ebbed and flowed.
Time's definite storm
seized her, and she implored
unspoken words to sing before
she drowned. Adorned
with impressions
of remorse,
she questioned
the instinctive need for
victory, asking forgotten faces,
unpraised, if they wished
to hear their names
lauded amidst
legends.
For nineteen
years, she stared
toward the end of the
road ahead, that dreadful glare
the only memorable
thing about her.
Unstable,
she whispered
to the good-natured
survivor living inside her,
and she wondered if black birds
knew they were ill omens—
messengers of death.
What are ends,
last breaths,
letting go
but a ripple
in the ebb and flow
of fate's perpetual vigil?
surreal poetry
About the author
Wayward soul, who finds belonging in the eerie and bittersweet. Poetry, short stories, and epics. Stay a while if you're struggling to feel understood. There's a place for you here.
Reader insights
Be the first to share your insights about this piece.
Add your insights