NEW BEGINNING
New Beginning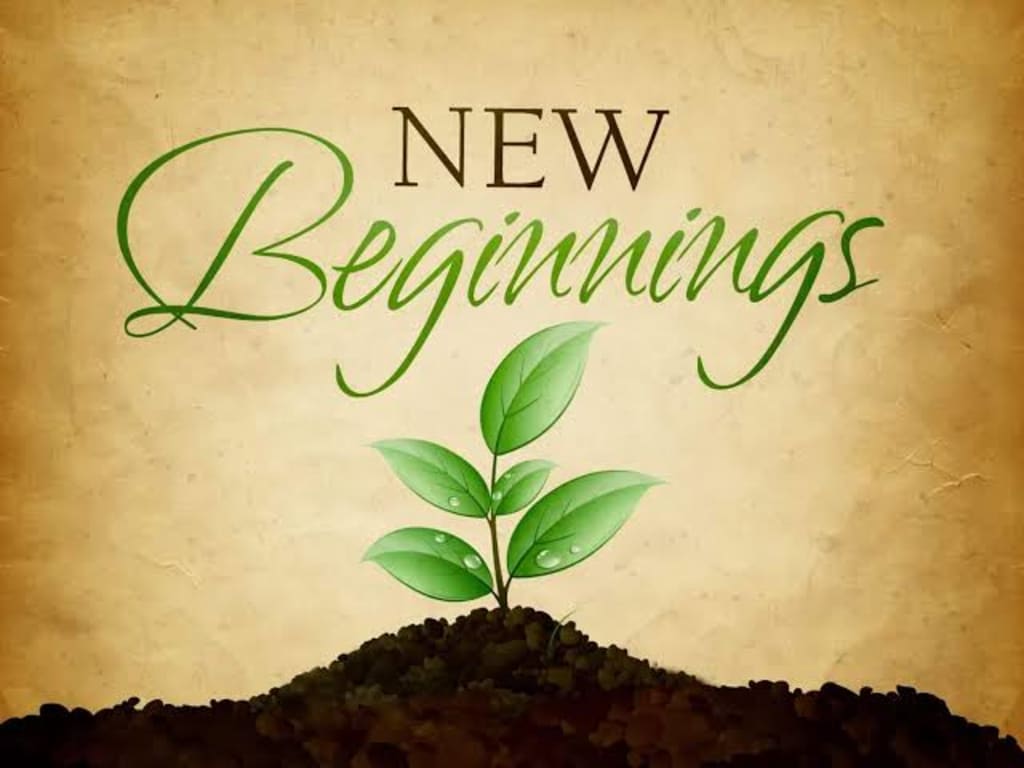 A new beginning, a fresh start,
A chance to heal and mend a broken heart.
To leave behind the pain of yesterday,
And look ahead with hope and brighter days.
The future holds endless possibilities,
A path that's waiting for us to seize.
So let us step forward with courage in our hearts,
And make a new beginning, a brand new start.
No longer bound by the chains of the past,
We'll rise above, and our future we'll cast.
With every step, we'll grow and we'll see,
The beauty of a new beginning, for you and for me.
So let us embrace the journey ahead,
With open arms and a heart full of love and joy instead.
For a new beginning is a gift from above,
A chance to live, to heal, and to grow in love.
Reader insights
Be the first to share your insights about this piece.
Add your insights