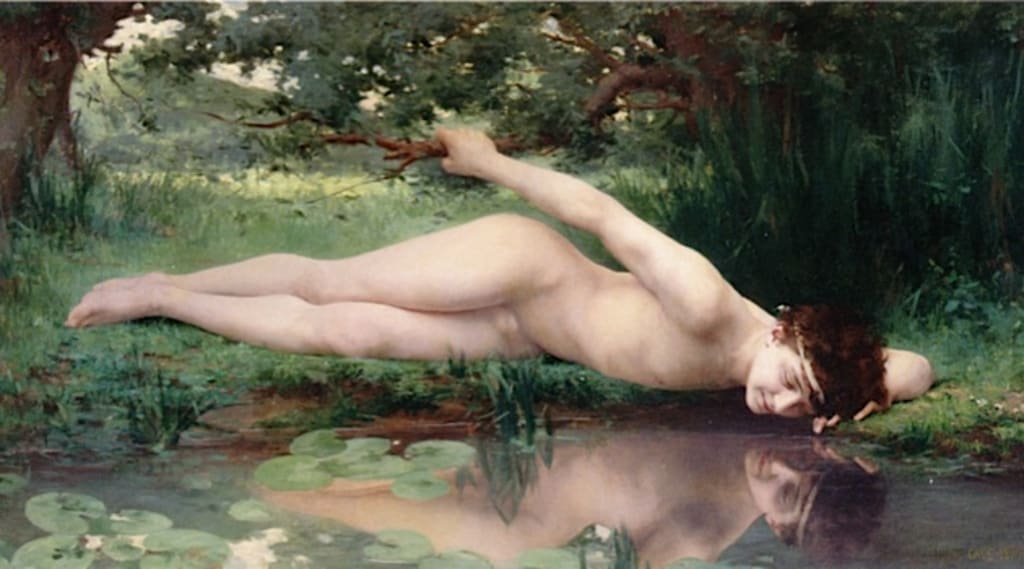 Convinced we were gods, we stared into the pool of our reflections.
So enamored by every ripple our breath caused we drew our faces nearer and nearer to ourselves.
Our lungs, at last, were filled with divine inspiration; we expired.
Bodies lined the embankment, but the willow did not weep for us.
Then the vultures tore off our flesh. Chicks snatched at once holy epidermis hanging from their parent's beak.
Coyotes gnawed our relic bones free from our connective tissue.
Flies laid eggs in the remains; their larvae grew inside us.
Finally, our ribs were left to be buried by filthy dirt flung from hind paws.
About the Creator
Welcome! I provide free book reviews for modern poets! At the end of the year, 10% of all earnings and donations will be given to a non profit organization. This year you will all be helping Lambda Literary! Thank you!
Twitter: @poetryberry
Reader insights
Be the first to share your insights about this piece.
Add your insights