Nanny Baker's Famous Cake
With magic baked into every slice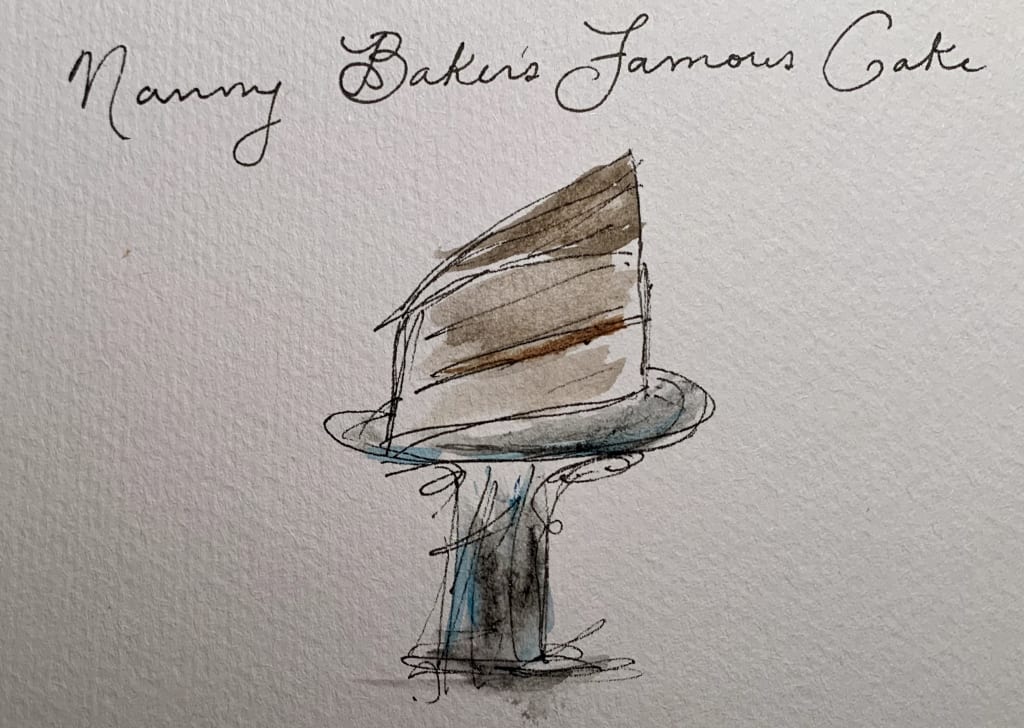 Butter, sugar, eggs, flour,
Are the basic ingredients to make,
The most delectable of dishes,
Nanny Baker's famous cake.
•
First you take your recipe,
Make sure you read it twice-
Don't just skip ahead,
For baking's quite precise.
•
At a glance the cake is simple,
Its list of items small,
But don't be fooled by looks, my friend,
It makes a cake that's tall.
•
You need spoonfuls of sugar,
From the ones you love the most,
You can measure it in armfuls,
But be careful with your dose.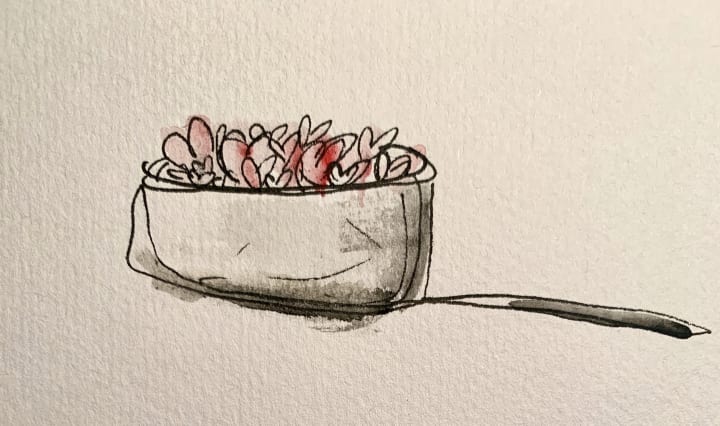 If you add too much, you see,
Your cake will be so sweet,
You will want to eat it every day,
For it is quite the treat.
•
But this is not the type of cake
You need to worry much about,
It will not hurt your teeth at all,
Of that you need not doubt.
•
It will fill your belly full of sweetness,
With all the nourishment you need,
You can eat just as many helpings
As you would like, you see,
•
Now you can't forget your flour,
It's fundamental to the structure,
It helps keep your cake together,
You'll need plenty at this juncture.
•
Not just any kind of flour
Is going to suffice,
You need a special kind you know,
To make the perfect slice.
•
Where do you find it? You may ask,
Where is a surprise.
You will not find it in a store,
It's not something you can buy.
•
Gather the specks that you can see,
Look for them in your head,
They're the happy thoughts that make you smile,
The sweet dreams you dream in bed.
•
You'll need a lot of flour you know,
To make this chocolate cake,
Mix it with the sugar,
And you're almost ready to bake.
•
But you'll need to get a couple of eggs
To keep things nice and light,
So crack a dozen jokes and laughter,
To ensure the perfect bite.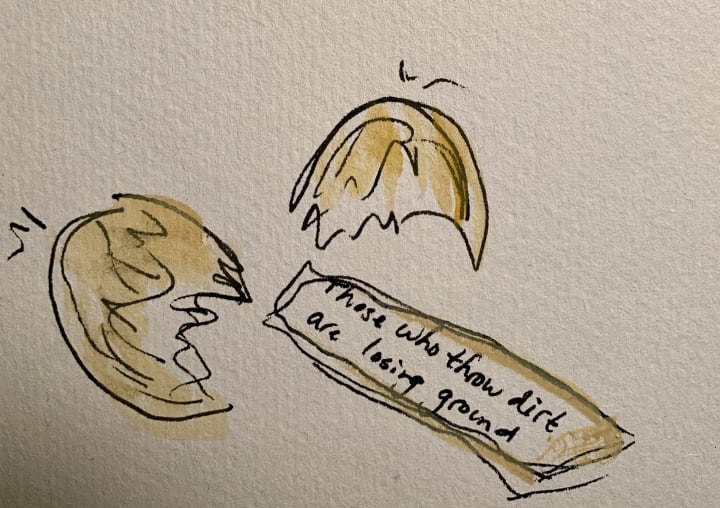 Now you add the butter,
But not just any kind you know,
You need the spread of kindness
For this fabulous gateau.
•
Be liberal with your measure,
Share it with all you meet,
It is the kind of thing we all can use,
The best thing you can eat.
•
Now get your baking soda,
And add it with the rest,
It will give your cake a texture
That makes this confection best.
•
Without it, your cake is hard and dense,
The soda gives it a rise,
So add some fresh compassion
From a friendly stranger's eyes.
•
You've added in the sugar,
But the salt's important, too,
It adds a depth of flavor,
A balance when you chew.
•
So open your eyes wide
And shed a couple tears,
Let them mix with all the others
Add what you need throughout the years.
•
Now a cake that is worth eating
Is surely not complete
Without some water to keep it moist,
It just needs a bit to drink.
•
Pour in all your gratitude,
Let your cup overflow,
Stir it all together,
And your cake will start to grow.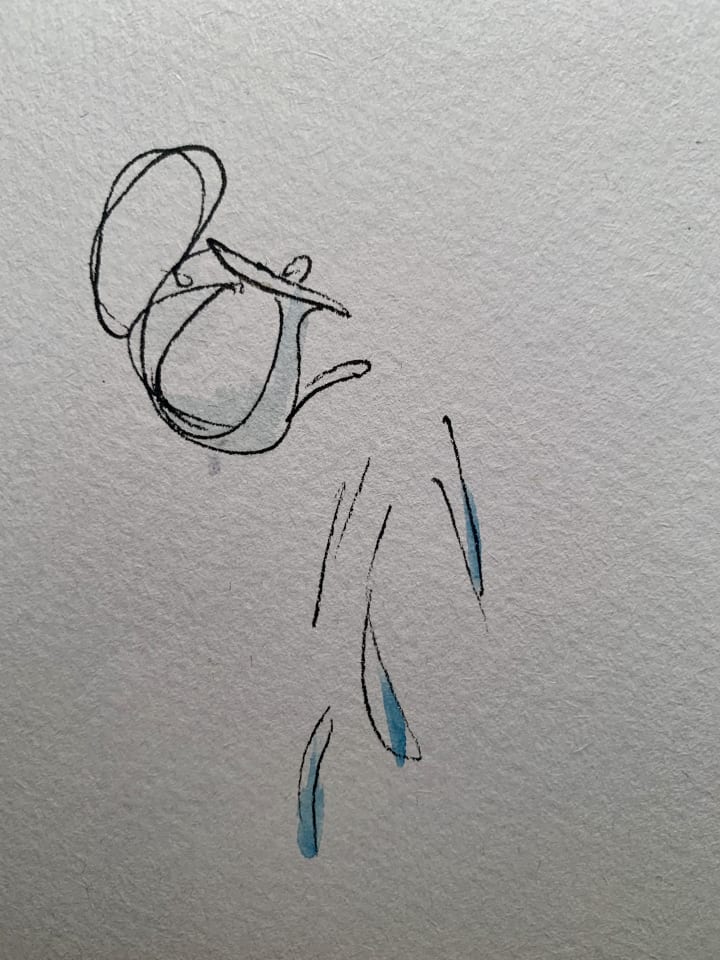 We are almost done with prep,
And need the final flourish,
So add the cocoa powder
For a flavour that will nourish.
•
The kind of chocolate used you'll find,
May not be what you'd guess,
It is from the seeds of patience
Fully grown, but I digress.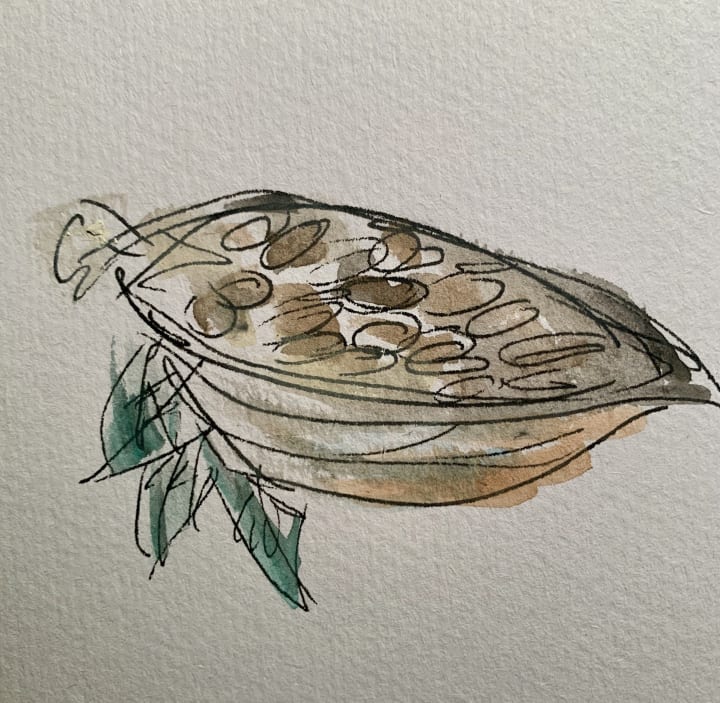 Mix together all these things,
Add more than a pinch of trust,
A dash of fearless courage,
Or a handful if you must.
•
Put it in the oven,
Let it cook until it's finished,
Soon you'll taste the cake
That never really does diminish.
•
Nanny Baker's cake is magical,
Your plate will never be bare,
It is the chocolate cake
Whose slices grow in size the more you share.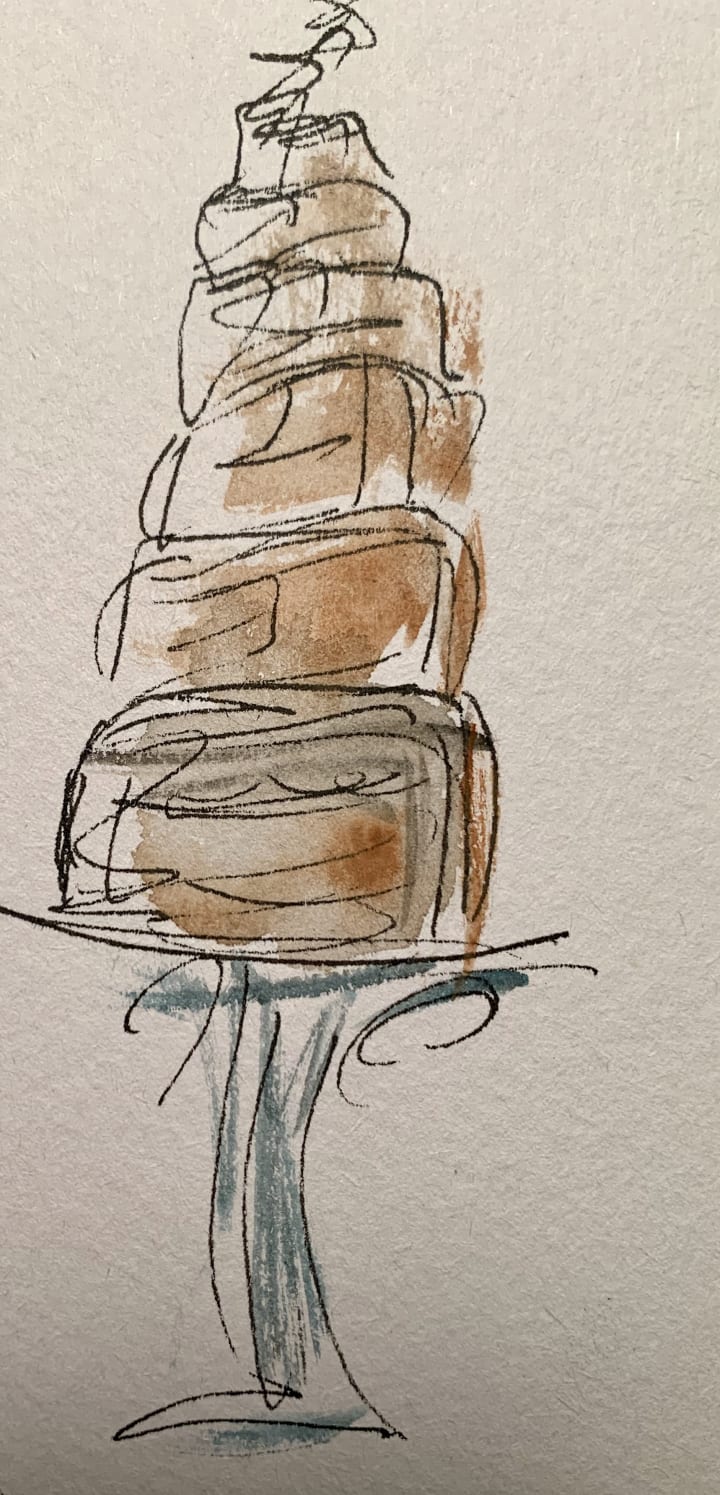 all artwork is original and created by the author; materials used: watercolor paper, ink, gouache, and inspiration
childrens poetry
About the author
Writer, watercolorist, and regular at the restaurant at the end of the universe. Twitter @inkladen
Reader insights
Outstanding
Excellent work. Looking forward to reading more!
Top insight
Heartfelt and relatable

The story invoked strong personal emotions
Add your insights