My Sins
Educated, calculated, urban driven so premeditated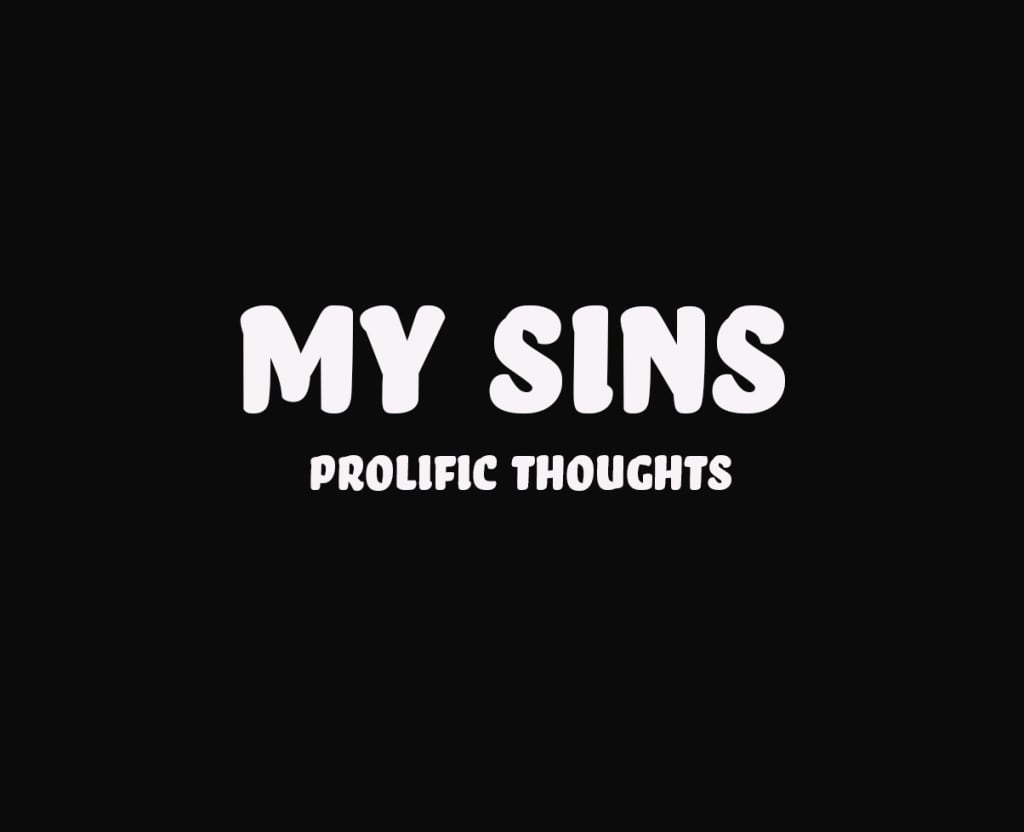 My words speak on my needs. The yearning of compassion I seek. Yet contempt for complacency... idiocy, within my own thoughts, equal a higher equivalency of self doubt. and the need of mental assurities. why do I think this way? Educated, calculated, urban driven so premeditated... is how my thoughts formulate... but yet self destructive driven... crying tears of blood. Through the years and chapters I've livin', Self sorrow hidden. Masked by strength and contempt of failure. The burden of weakness will never be an excuse. To proud to show a heart, not strong enough... to just let go... So I'm here pain filled deeply distraught... pushing through day by day as my demons tear my soul apart....at times glassy eyed, my windows empty... a metaphor for my light, that shines gently... But will it fade nahhhh, to suborn to give in... as I pray for the ones drawn to my dimmed essence.. not to be captivated by my sins!
Prolific Thoughts
surreal poetry
About the author
I consider my self to be a visually expressive creative able to paint a picture graphically and poetically. From life experiences of love, heart ache and the everyday understanding
Of how I think and move. I hope you enjoy….
Reader insights
Be the first to share your insights about this piece.
Add your insights