My Mother's Garden
How I was grown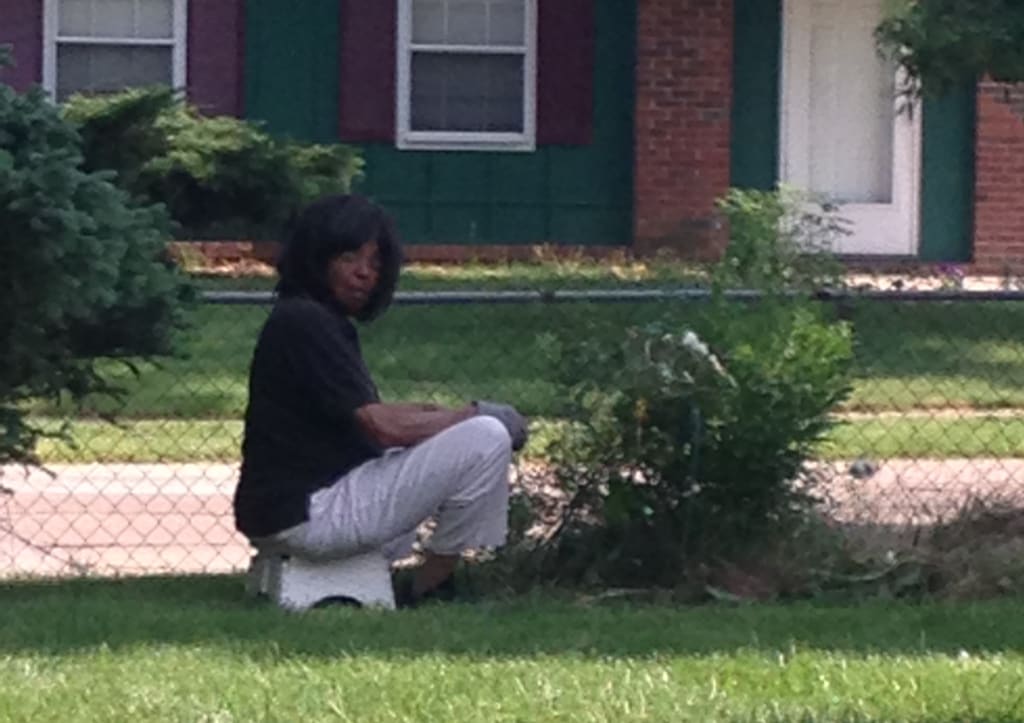 My momma watching me watching her
In your element, you are the garden,
crouched down and seated in the far end.
With a smile, I watch you as you dig,
jazz in movement, as your hands do a jig-
the rhythmic dance of sifting weeds,
choreographed away from growing seeds.
While you push and pull and twist and shake,
the dirt rains down and your fingers rake
the earth and gently smooth it back,
filling in the place that lacks-
the holes in dirt or in the heart.
For you are summer's finest art,
with green thumbs and dirty nails,
you harvest love that never fails.