My Friend and I
"my thought in poetry"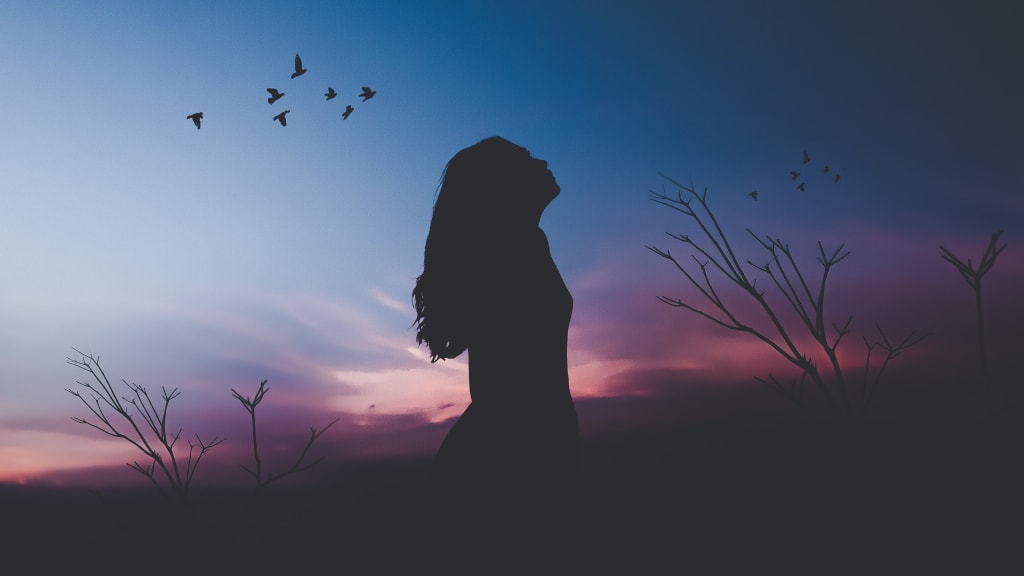 I watch the shadows fall,
And In the darkest of them all,
Sits a child waif-like, small
Beneath the hemlock towering tall.
Tis' the spirit of the night
With eyes starry, twinkling, bright.
Robed In misty moonbeam white
Enchanting, graceful, in mocking flight.
Far away, around the bend
I hear the voice of my friend
A distant, airy lilting blend
The call, a summons without end.
I twirl, bound, answer the cry
Dancing with the wind and sky
Unseen, unknown to human eye
My Friend, spirit of the night and I
~Birdie
I wrote this poem when I was thirteen years old. I remember sitting under the trees in my yard and day dreaming about imaginary friends. It was one of the first not tacky things I have ever written. I hope when you read this it all unfolds within your minds eye.