MUSICAL PUNCTUATION
Forever Popping Bubbles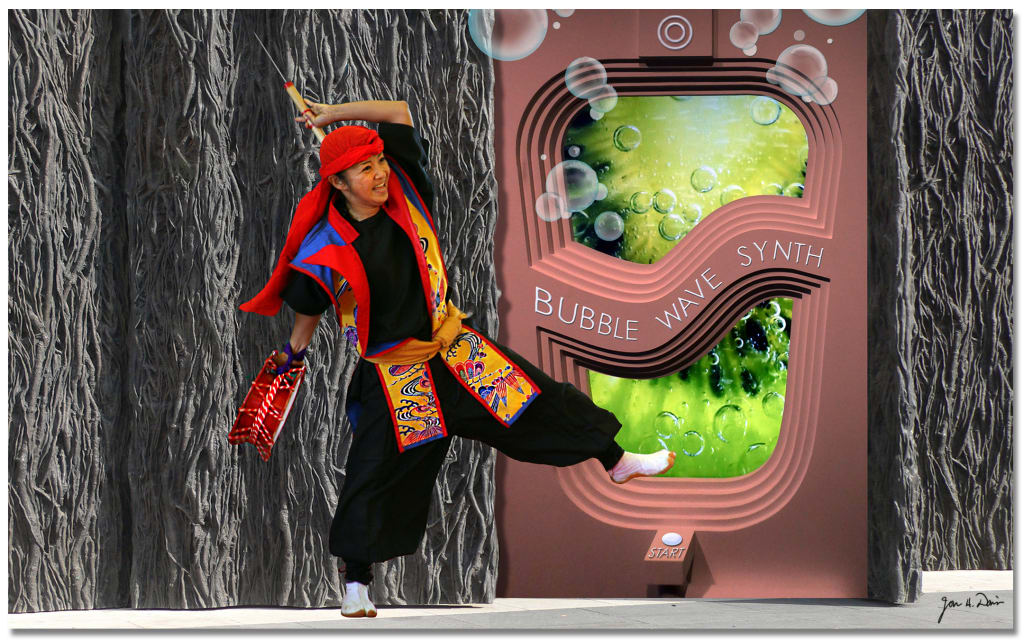 MUSIC OF THE SPHERES © JON H. DAVIS - NORTHERN LIGHTS STUDIO
Have you heard of the quirky musician,
who performs in a voodoo tradition?
She has a strange way to play,
popping bubbles all day,
using needles with great precision.
-JHD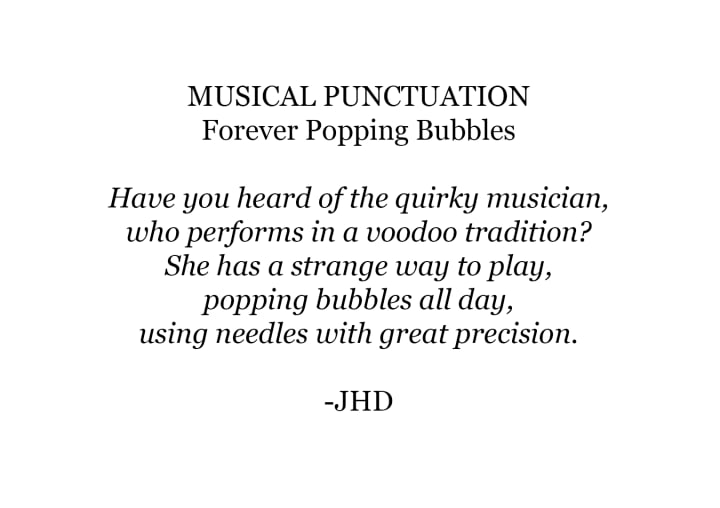 About the Creator
ABOUT THE AUTHOR:
Jon H. Davis, is a digital alchemist, and explorer, who documents the natural world and cultures with words, photos, and videos. View more of his work with partner Iris Brooks at their NLS website, www.NLScreativemedia.com
Reader insights
Be the first to share your insights about this piece.
Add your insights