Moon Dreamscape
her luminosity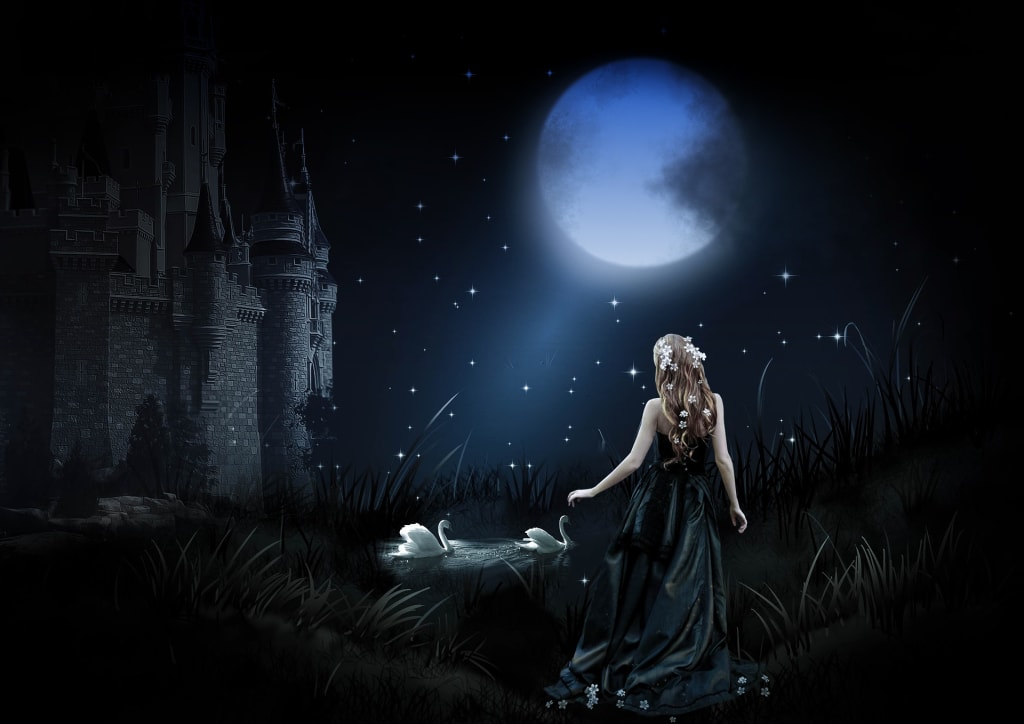 Image by Willgard Krause from Pixabay
in the dreamscape
the midnight hour coalesces
as her lunar celestial body presides
with the silvery rays of moonbeams
~
her fullness calls out to me tonight
the pull of her essence
her glowing orb of luminescence
shines upon all the sacred spaces
~
she cleanses my soul
and my pain
and gravitates all that is needed
into my path
~
the night flowers
unfurl upon her presence
safe in the dark spaces
in her magical glow
~
her mystery haunts me
as I walk through the moonlit garden
seducing me with the lure
of her beauty
~
she amuses me
never accuses me
or loses me
always loves me
~
for there is a kind of light
breaking through the shadows
that the starry night invokes
with her soft illumination
~
and when my eyes open
to another dreamscape of reality
her soothing song still resides
within my very soul
~
as I walk this Earth
footsteps pressing against Gaia's skin
the tides of the lunar melody
flows forever with in my life's blood
~
Thank you for reading.
© 2022 - A. N. Tipton
About the Creator
I am a Writer, a Lover of Books, a Mother & an Usui Reiki Master who loves to read & write & all things Universal. Words move me, inform me, inspire me.
Find me at Twitter: @iambeauty111
© 2023 A. N. Tipton
Reader insights
Be the first to share your insights about this piece.
Add your insights