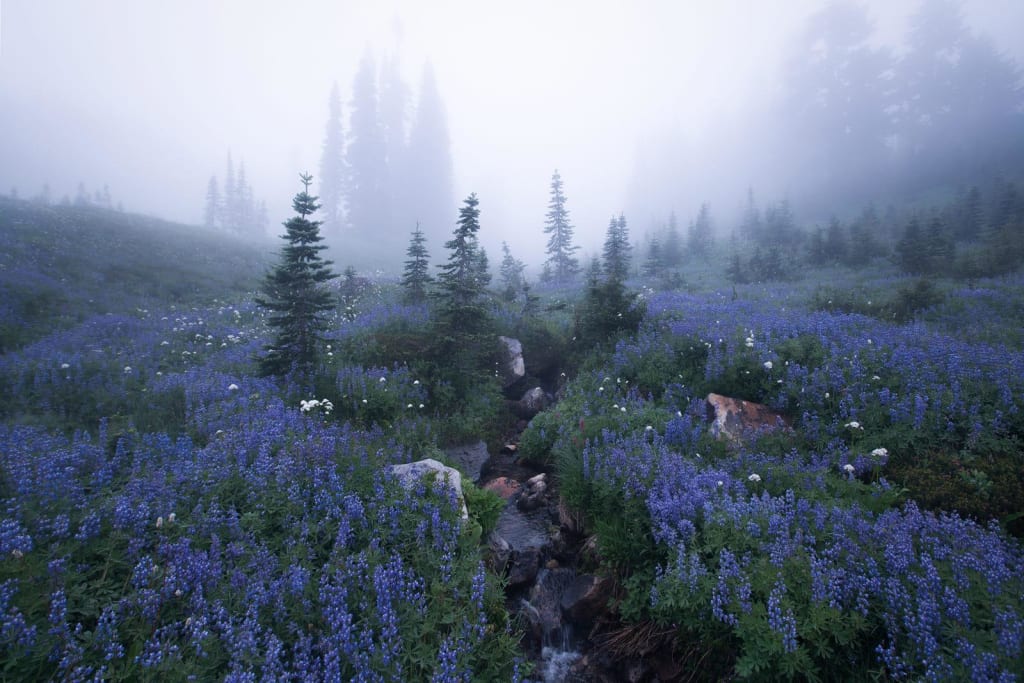 One summer evening,
in the meadow I lay,
a breathtaking youth
set foot in my gaze.
I espy his beauty,
his bizarre atmosphere,
that he bestows
when no one is near.
What he doesn't know,
what he doesn't see,
is that I am here,
beholding he;
For I am a shadow,
hiding, tucked away
conceiving his love
in the meadow I lay.
Disguised in tall grass,
shyly setting my gaze
upon the astonishing beauty
that is blind of my ways.
As I watched him that evening,
a thought entered my head.
''This is the soul that I want to be wed.''
I yearn to approach.
I yearn to concede.
The copious love
that I have for thee.
But as I brood over
this decision, my need,
is effort for nothing,
for he'll never love me.
This matter repeated.
Many times before.
And it never procures,
It just leaves a sore.
I close my eyes,
and open them.
And as I look up,
my eyes meet his.
My chest, it caves!
My heart, it beats!
Pure panic takes over,
for he has caught me.
I stammer a bit.
My face is flushed.
He holds his hand out,
"May I help you up?"
We were acquainted,
and spoke for months.
As I now reminisce,
I see we were in love.
We laughed all day!
We danced all night.
We were almost always
in each-other's sight.
Today I awoke,
beside my dove.
And here I sit,
thinking of his love.
I gaze at his skin.
His beautiful hair.
His closed eyes,
Do I dare?
To open them up?
I musn't pry,
and so I sit,
right where he lie.
Days they pass,
and months go by.
My love! my love!
Please, open your eyes...
I beg and I plead.
But to no avail.
My love won't wake up,
as I rot in this jail.
Seasons come and go.
My youth is taken.
Still, I sit here,
waiting for my love to awaken.
And so I wait,
to repeat the day,
I captured his eye,
In the meadow I lay.