Mars
The planet that's so close, yet so far.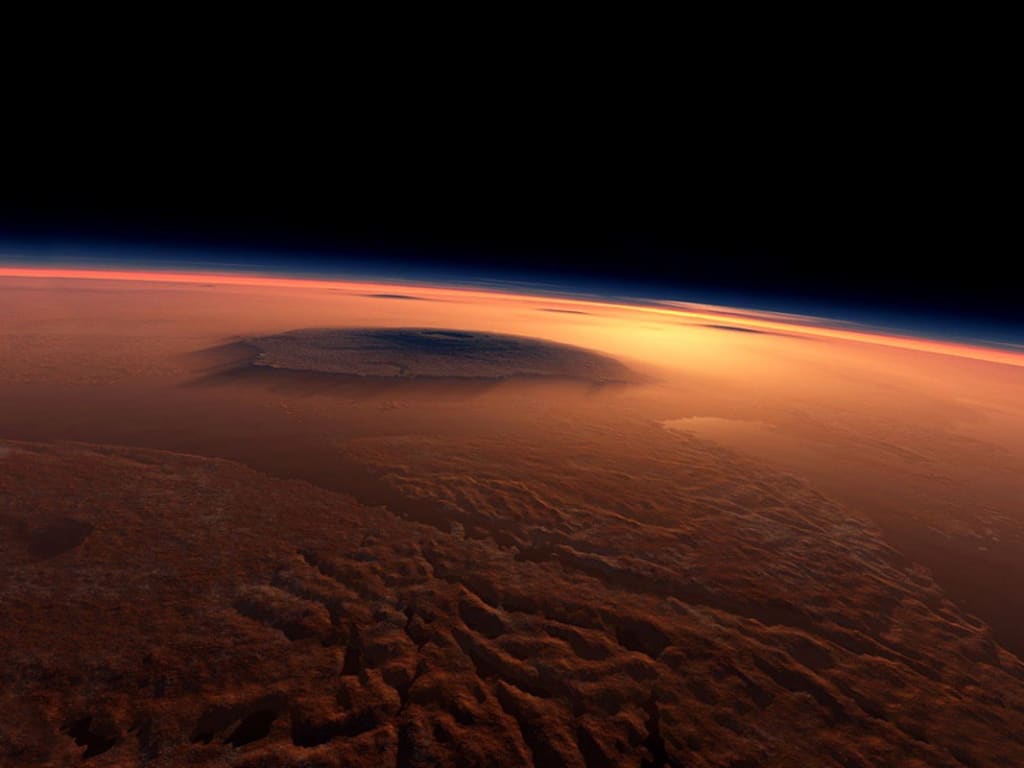 This beautiful planet that's near yet far.
Goes by the name of Mars.
So beautiful and spectacular you cannot help but gaze.
The bright red glow will leave any man, woman, and child a daze.
You would think that it wouldn't be done before.
Yet year by year scientist surprise us more and more.
Many children dream about being astronauts.
Rocket ships, exploration, fun and what-not.
from Earth to Mars travel time is about seven months.
Going by yourself would make you — pardon me — a dunce.
And yet the red star compels us.
The barren red planet waiting to be further explored by man.
Awaiting for the day that man would first step on the surface.
But we must be patient for that day to go.
To the planet so close, yet so far.