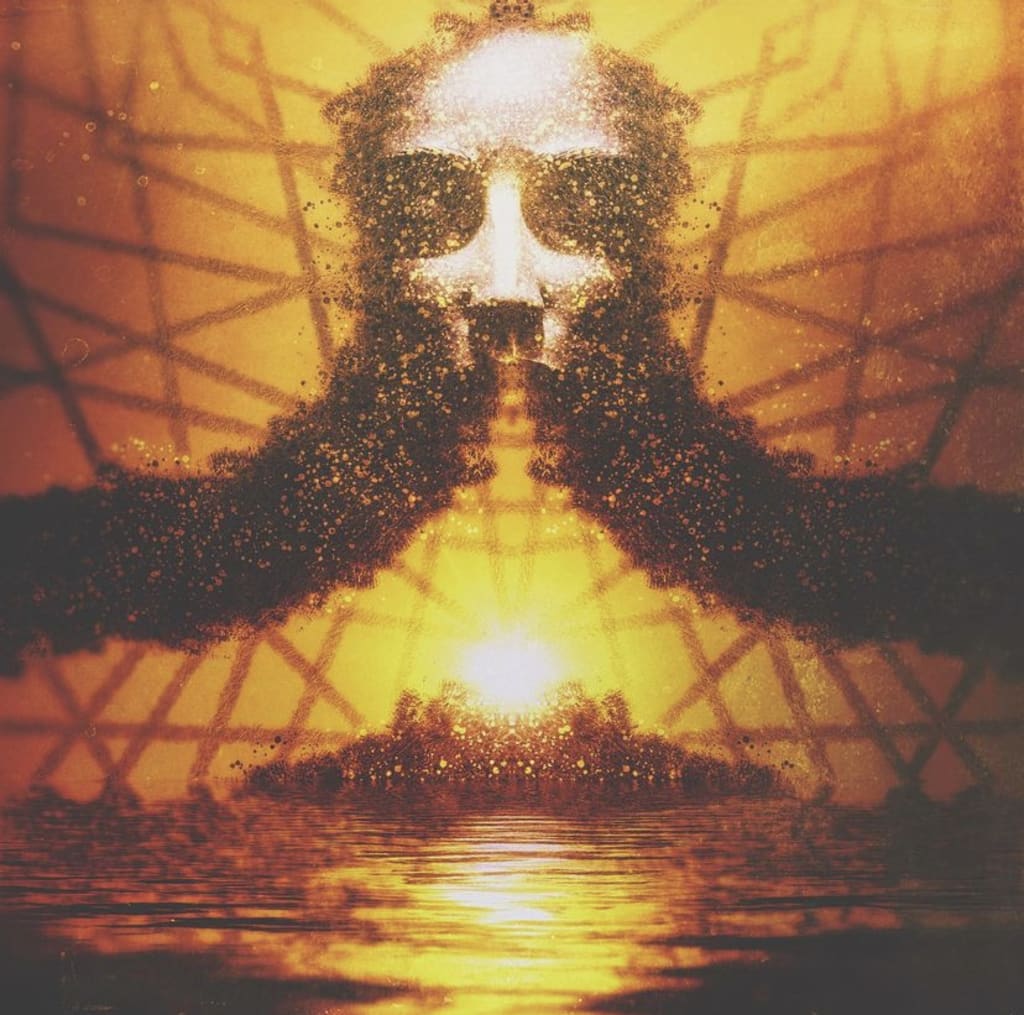 She beckons me
To step forward,
And I follow her voice
That sounds both
Strange and familiar…
We have met before.
Not during this life,
But in many others
Past and future…
And this is the first time
She has arrived by dream.
A memory emerges:
Her face, startling and stunning,
Illuminated by fire and moonlight
In the desert we called home.
But this place is different.
I stand on shore
While she awaits in ocean.
I want to touch her.
My feet meet frigid foam,
And I gasp.
But I adjust,
And soon, I march further in
Deeper than my courage
Has ever gone before.
Waves embrace me...
Or do they
Push me backwards?
My limbs stand firm,
And I am stronger
Than I realize.
I laugh,
Begging to be baptized.
She laughs too,
At something I do not know.
The wall of water
Approaches quickly, fiercely,
And I dare it to do its worst.
The challenge is accepted,
And suddenly,
I am swallowed.
Violently tumbling,
Colliding,
Smacking
Against sand and rocks…
I know that
There will be blood.
How could she betray me so?
When I plead for pardon,
I am gagged.
When my eyes open,
Salt seals them shut again.
Will she grant mercy,
Or is my sentence
To be buried
By her essence?
"I am sorry, Mama!"
My only words that make it
Through the surface.
I thought forgiveness
Was already mine,
Yet within moments,
More sins appear for atonement.
She has no intention
Of intervention.
She cannot defeat the purpose,
Or else, how will I learn?
My lungs scream, skin breaks,
And the poison in my body
Now has a path to escape.
And as soon as
The slow sickness has been cured,
She is calm.
I am free to rise
Purified,
But not relieved
From the pain.
An explanation is not required,
And she offers no apology.
It will hurt,
And it is necessary.
My vision returns,
Allowing me to meet her gaze.
"Thank you, Mama."
She nods.
I will ache for days,
But healing will come
When I am ready
To receive it.
She only gave me what I asked for
Because she knew I needed it,
And for that,
I am grateful.
I emerge from the depths
Changed, and cleansed.
Who would I be
Without her love?
About the Creator
I have been writing poetry and lyrics since I was a child. I have recently started writing short scripts for "found footage" horror TikToks. I dream of writing books and full length screenplays. Thanks for being in this community with me!
Reader insights
Outstanding
Excellent work. Looking forward to reading more!
Top insight
Compelling and original writing

Creative use of language & vocab
Add your insights