Love- Just a fake word!
My Feelings on Love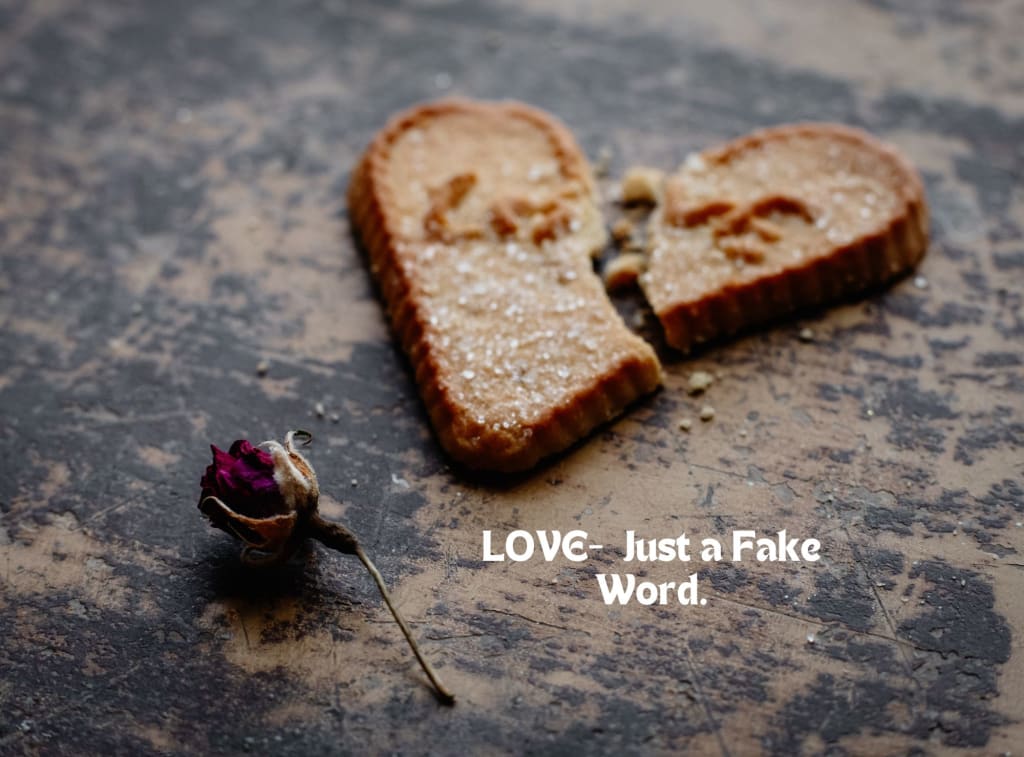 Love, love, love
Such a meaningful word
A word depth with intense feelings.
Before meeting you
I felt love could lit any dull mood
But after meeting you I realized love spoils it all.
You made me believe that
Love is just a word
With any emotions in it.
I felt love could give butterflies in stomach
But what love actually could give was a mental trauma,
Heartbreak, depression and a lesson for life.
I felt love was the only key to a healthy relationship
But I was wrong,
Indeed it was the only cause for an unhealthy mindset.
I felt love is feeling to be tipsy even after being sober
But love was all about pretending
To love you even if they don't.
I felt love was forever
It brings calmness in a chaotic world
But love always comes with an expiration date.
I felt love was everything you ever need,
Everything that could make you happy
But love was just a reason for ultimate unhappiness.
About the Creator
Discover precision and brilliance in my articles. Trust the accuracy and enjoy the awesomeness. I've poured my heart and soul into crafting content that's not just informative, but a captivating journey for your mind. Read now!
Reader insights
Be the first to share your insights about this piece.
Add your insights