Lost in Tinted Translation
Bedazzled and Frazzled in a Spectrum of Difference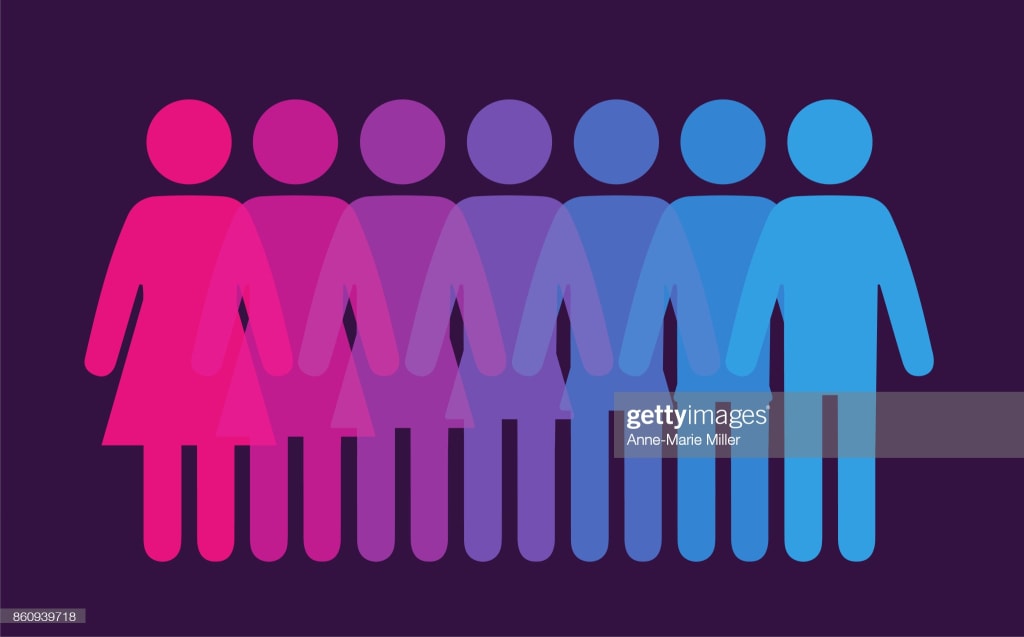 Image by Anne-Marie Miller on GettyImages
Two spirits wage war
Locked and caged in a singular vessel
Wrestling for the chance to explode
In vibrant defiance and colourful spunk
Drunk off of the feeling of uninhibited comfort.
Finally tasting the blue of skies often saved for those of homogenous skin
Able to fly off the fuel of blind confidence
Able to stand strong in stern eyes condemning identity as sin
For regardless of the rose-tinted mirror We look in
True colours of Me are stubbornly uncovered from within.
A disco of dichotomous proportions
Forcing us to dance and sway
Lost in the intramembranous space
Of being defined as this or they
Smudging the edges of the rainbow
To remove the stark bands of hard hues
Bringing shades and gradients to the reds and the blues
Accepting that not all is well-defined.
How sorely do we wish to be embraced
As a valued wave in the broad spectrum of light
Creatures born in between the binary
Blessed with gifts of both sides
Bridled by the curse of being unwanted by either
Lost in tinted translation
We are the pink and periwinkle contradiction to old and faded lies
Proud of how bright and rich our differences shine.
Reader insights
Be the first to share your insights about this piece.
Add your insights