Liquid Courage
I lived in an household ruled by addiction and this is my way of spreading awareness.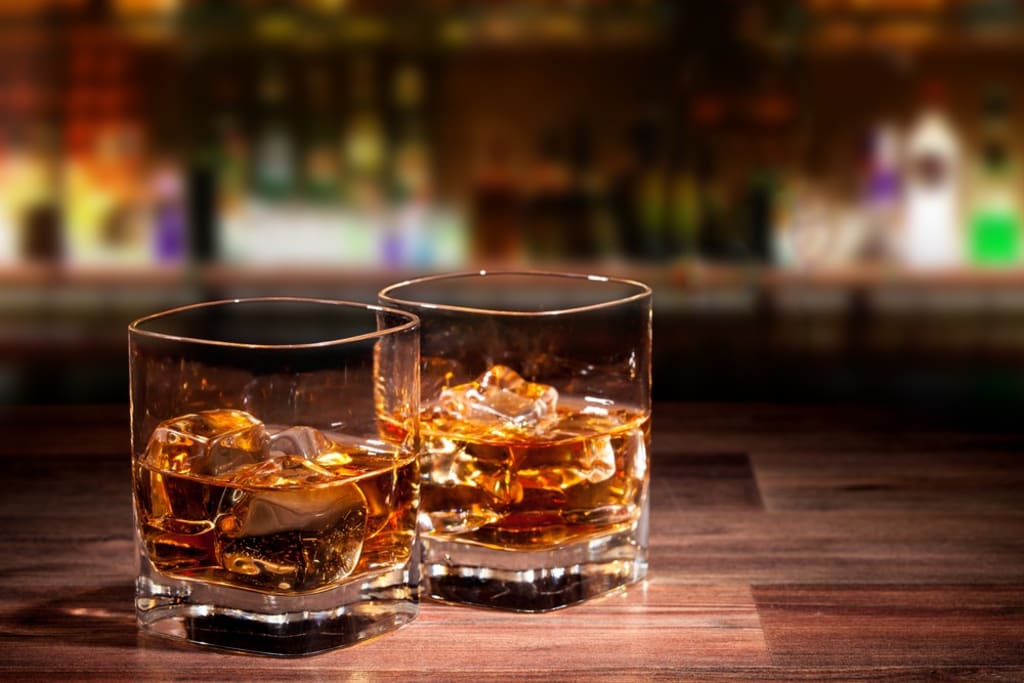 The alcohol on her breath reeked of regret.
Each drop consumed akin to giving up.
But the warmth that spread across her body, numbed the disappointment.
Made her forget that fact that in order to function, she needed that liquid courage.
That she was so clearly dependent on something so insignificant.
She drank until she could forget.
Forget the look on her husband's face when he smelt gin on her breath.
She went through bottles until she couldn't feel.
Until she didn't care if her daughter's nose scrunched up in distaste when she smelled of tequila.
Didn't give a shit if her friend gave her a pitying smile if he caught her in the wee hours of the morning with a bottle of whisky.
She downed liquor like it was a race.
A race to see what kill her first, the alcohol poisoning?
A drunken suicide attempt?
Some idiotic stunt?
An accident?
She drank, hoping that this time, when she closed her eyes for the night, she wouldn't open them again.
She was drowning in the burning liquid.
Frantic with the need for it to take control, make the decision for her.
Whether she sink or float.
But alcohol thought that death was too good for her most days, and so she stayed.
And keeps pumping the liquid straight into her veins.
Never to come down from that high.
Sobriety was a stranger that she'd never get to meet.
Something like a myth or fairy tale,
Something that she'd probably never get to experience.
This bottle was her burden to bear.
And she'd take it to the grave.
slam poetry
About the author
I am a twenty year old aspiring poet with a love for music and drawing. I also write stories from time to time and keep up several journals. I am new to the whole 'professional writing' thing so this is going to be a learning experience.