Lil' Miss Lucy Loo and Baby Boo
Picture prompt: A fictional haiku-chain poem about two country sweethearts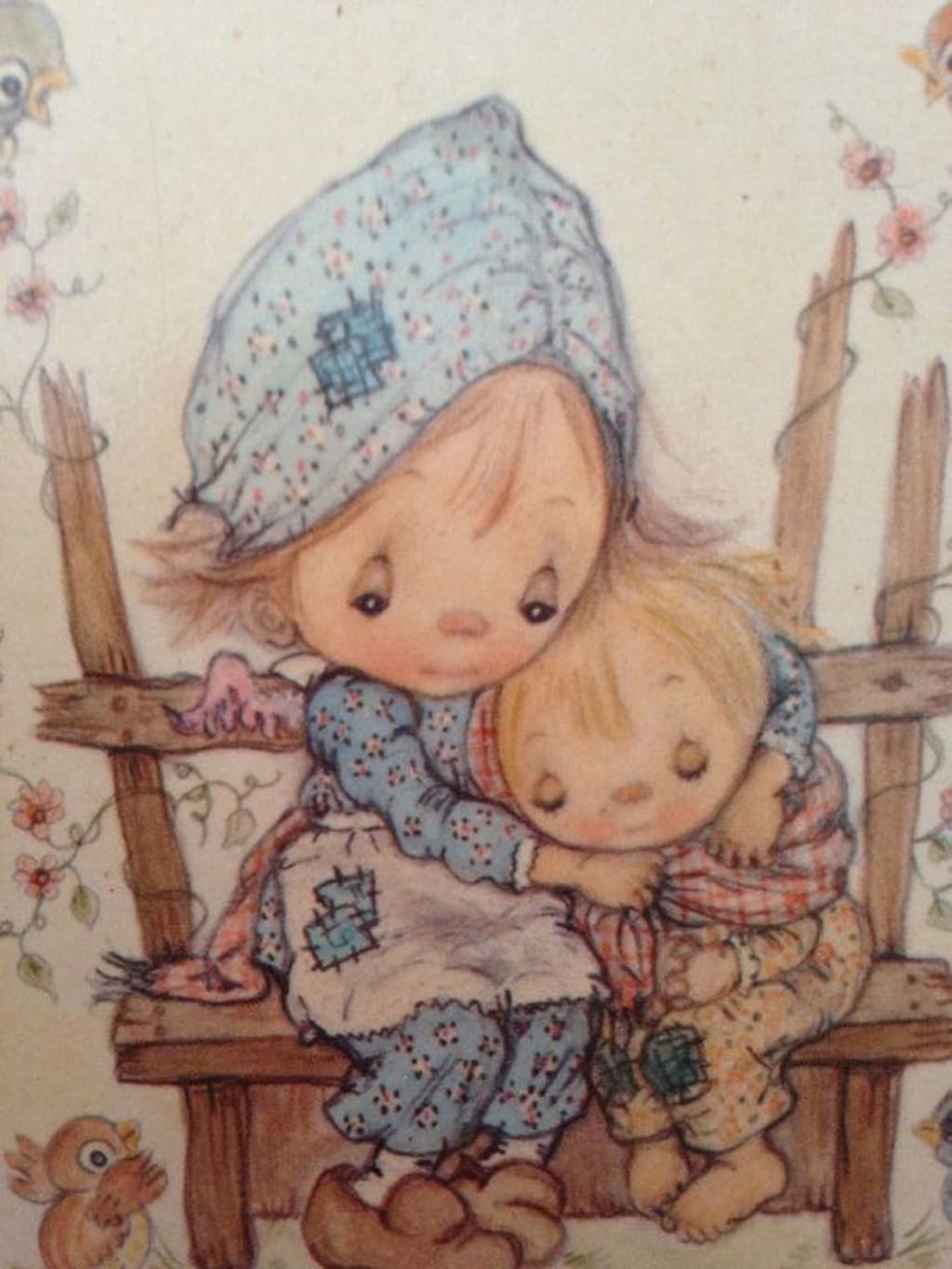 Photo from www.pinterest.com
Two village cuties!
Cheek-pinching little munchkins
running and playing.
In their golden hut,
they snuggle up like bunnies
and sleep together.
She'll never leave him!
They will stick together like
chewy bubblegum.
She warms and feeds him
with love, joy and abundance
every single day.
She bathes him in a
big bathtub full of freshness,
purity and care.
She sings him asleep
with her nighttime hymns
and soothing stories.
She's a gentle girl
with a sweet, sisterly and
young motherly heart.
Thank you for taking the time to read my first fictional haiku-chain! If you enjoyed reading this poem, please give it a ❤️, share it with others and don't hesitate to send me a tip to show your appreciation, interest and support! To read and find more of my stories, articles and poems on Vocal, please subscribe and visit my public profile at any time! Feel free to connect and follow me on Instagram! Thanks and bye for now!
IG Account: @naturalbibliophile22
childrens poetry
I'm a 23 year old woman who writes poems and articles on various subjects! I've been writing since I was 8 years old and I love to do many things like read books, walk outside, do puzzles, listen to music, etc!
Be yourself! Let's connect!