America in Verse
Life, Part Three
My Journey Through Arizona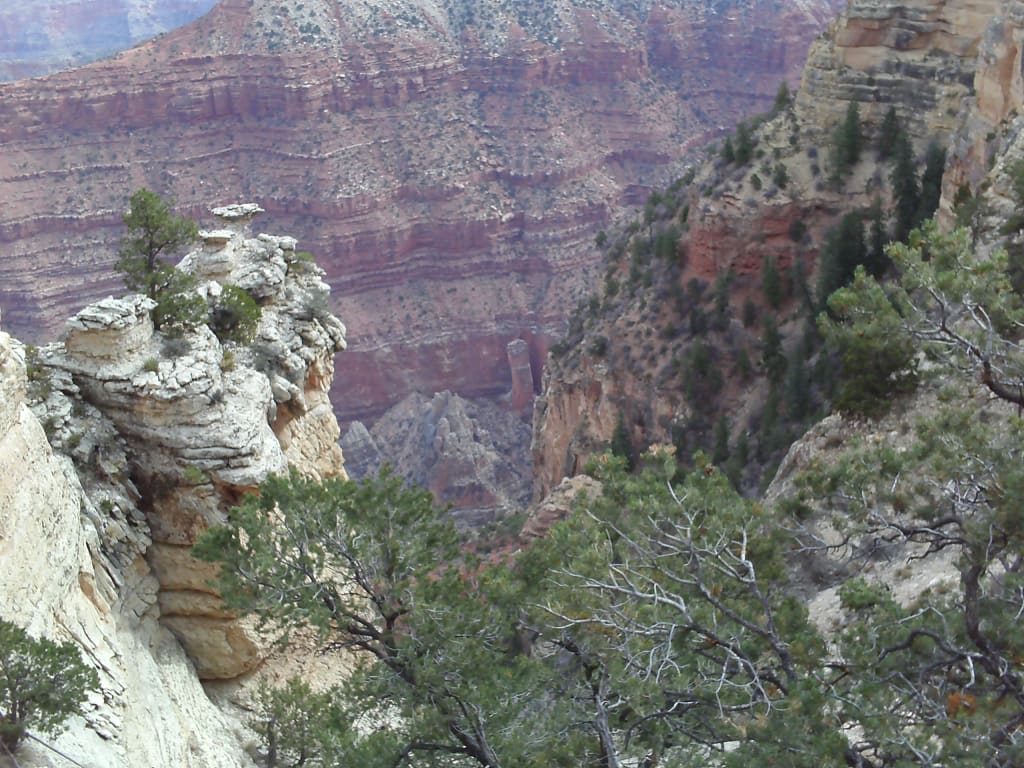 "craggy shelters of the rock dwellers"
Red, golden, gray cliffsides
Craggy shelters of the rock dwellers
carved out by God's hand.
Sloping downward
smoothing to the flat stretches...
Dusty dry lake-beds.
Sunlight and shadows dance a picture of water...
But only a picture
For water is far beneath the Earth
and in the Sky her sister.
A plane dry between waters.
Scraggly bushes stand
each in their own place
dotting the country
making it appear swarming, teeming with life
on the surface...
only to be disappointed when greeted by
Dust.
Life is here.
Life is hiding.
Life is found only by those who know how to look,
By those who have Life themselves.