Let us into Eden
Its fruit once forbidden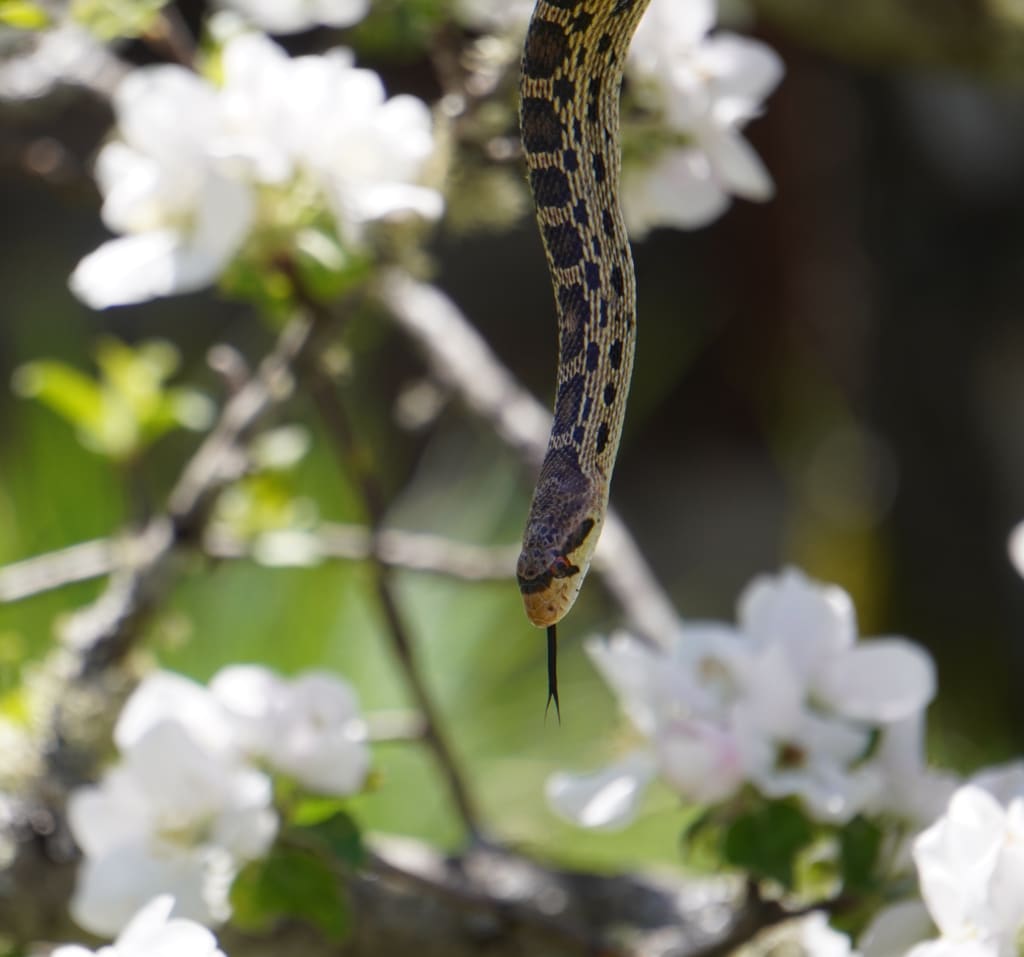 Gopher snake that my boyfriend found, in front of a blossoming apple tree.
Blossoms on the tree of knowledge.
Naked in the springing gardens with a
Hunger that no fruit could feed, our
Spirit learning want from need.
No sin, we aimed and never missed.
The snake was sacred, never hissed.
We woke up free and future-kissed,
Aware of good and evil.
Not scared, we know the pearly gates
deserve a huge upheaval.
Watch us, damned angels, draw down heaven
for the people.
Let us into Eden to drink nectar from the steeple and
take venom from the fallen as an antidote for sleepers.
Pull me from my own ribs and I'll remain a promise keeper;
Marrying myself,
Carrying the burden.
Burying the seed
Of fruit once forbidden
May it be freed-
A forest never hidden,
Full of knowledge,
Food for all.
surreal poetry
About the author
Blaine Lindsey is a living love poem. Born in Vallejo, California. Queer spoken word poet with a stutter. Blaine's work speaks from the soul with compelling metaphors, emotional connections, societal observations and spiritual underlines.
Reader insights
Be the first to share your insights about this piece.
Add your insights