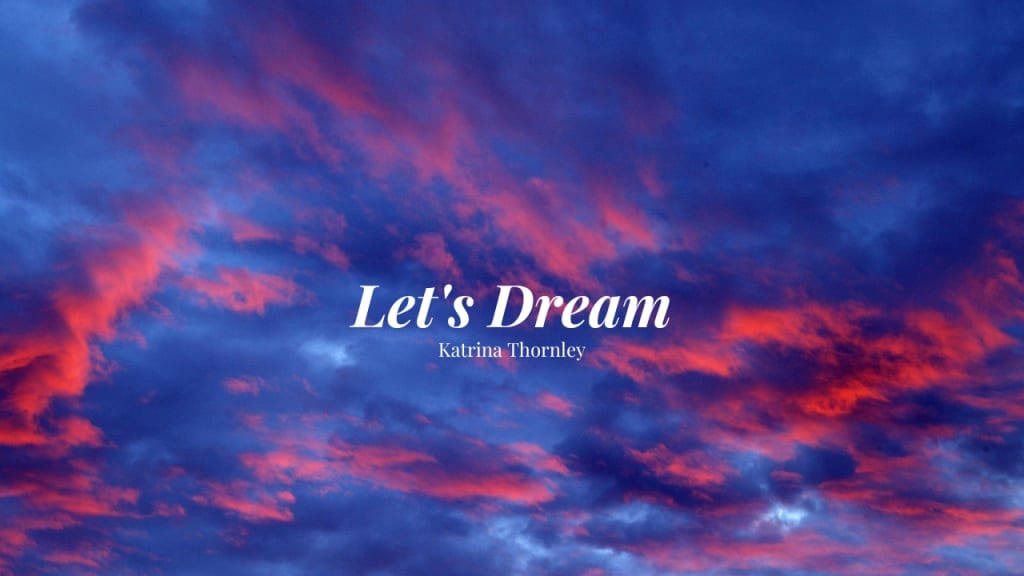 It was in later years
That we chased the dreams
We formed in younger years
Before maturity set in
And brought with it
The weight of a world
Not interested in dreams
And favored plans,
But instead stuck in a drill
Of beginnings and ends,
Chasing after bills
And feigning interest
In the latest trend,
When hearts true
Remain stuck in dreams
Of adventure and splendor
Relaxation and tranquility
On an island
Or locked within the walls
Of a library
Flooded with tales of strangers
And the aroma of old books,
The scent that draws forth
The cunning thoughts
Of the life we expected to live
In place of the life we've led-
When we no longer care
For the newest and greatest,
The record set by strangers
And the rat race of modernity,
Will we learn to chase the dreams
That we created
While lounging beneath blue sky
And cotton candy clouds,
The route we were meant to follow
Before the end arrived.
Katrina Thornley is a nature poet. novelist, and freelance journalist that resides in Rhode Island. She has two poetry collections currently published, a novel, as well as a short story anthology. Her poetry collections "Arcadians: Lullaby in Nature" and "Arcadians: Wooden Mystics" were inspired by a local park and life in her small rural town. You can find them on Amazon now!
Interested in finding more reads? Click here for more information!
About the Creator
Katrina Thornley is a Rhode Island based author and poet. You can find Arcadians: Lullaby in Nature and Arcadians: Wooden Mystics on Amazon now. Her debut novel Kings of Millburrow is now available!
Reader insights
Be the first to share your insights about this piece.
Add your insights